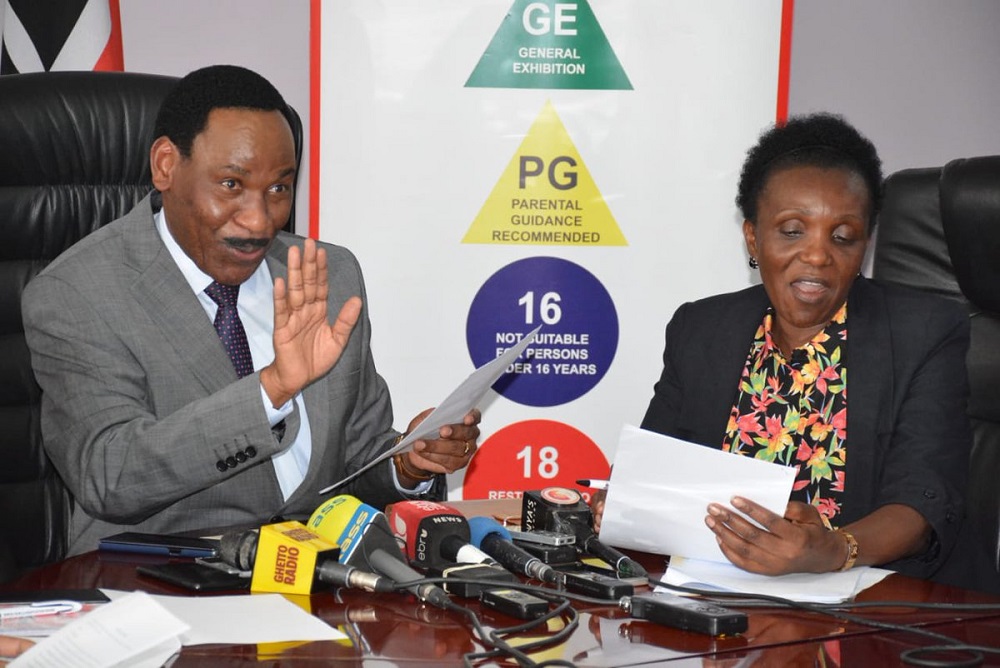 The Kenya Film Classification Board (KFCB) has banned the airing of Fresh Fri cooking oil and Marie Stopes adverts on both television and radio. KFCB chief executive Ezekiel Mutua said he had flagged the Fresh Fri advertisement for using lustful language and being sexually suggestive
The Marie Stopes advertisement airing on radio has been banned as its message clearly promotes abortion contrary to Article 26 (4) of the Constitution of Kenya.
Speaking at a press conference in Nairobi, Mr Mutua said the two adverts continued to air across TV stations yet they had not been submitted to the board for examination and classification for age appropriateness.
He said Marie Stopes targets teenage girls by giving them alternatives to unwanted or unplanned pregnancies and has therefore been prohibited by the board. "The board demands that the said adverts be pulled down immediately and should not be aired until they have been submitted to the board to determine age suitability," underscored Mutua.
He also said that Marie Stopes should apologise to the public for airing such content without submission for examination and classification in line with the law.
LUSTFUL ADVERT?
The High Court in early May ruled that all advertisements as captured by section 2 of Cap 222 are films and therefore must be submitted to the board for examination and classification prior to broadcast. Mutua asserted that all adverts submitted to the board for rating and classification would be cleared without any delays.
The CEO further noted that the board has flagged some programs following close monitoring by the Broadcast Monitoring Unit (BMU).
Radio shows also flagged
"Our attention has been drawn to several adverts and programs airing on our local broadcast networks without compliance to the provisions of the Films and Stage plays Act Cap 522 of the Laws of Kenya and the Programme Code for free to air Radio and TV stations," said Mr Mutua.
Mutua highlighted some of the Radio shows like Classic 105 FM's breakfast show aired by Maina Kageni and King'ang'i and Gidi na Ghost Asubuhi on Radio Jambo as well as Wild Cut Soap Opera which is aired at 8:00 pm as some of the programs that contained adult content and should be aired past the watershed period.
WATCH THE VIDEO THAT IS SAID TO ADVOCATE ABORTION
According to the CEO, the board is concerned about the increased airing of unpleasant content by most free to air radio and TV stations in Kenya which is against the programming code. He added that the board is consulting with the Communication Authority of Kenya to ensure that this trend is stopped.
He asked media houses to adhere to the terms and conditions stipulated in their broadcast licences and promote professionalism.
SEE: EZEKIEL MUTUA'S BIG WIN AGAINST MEDIA HOUSES