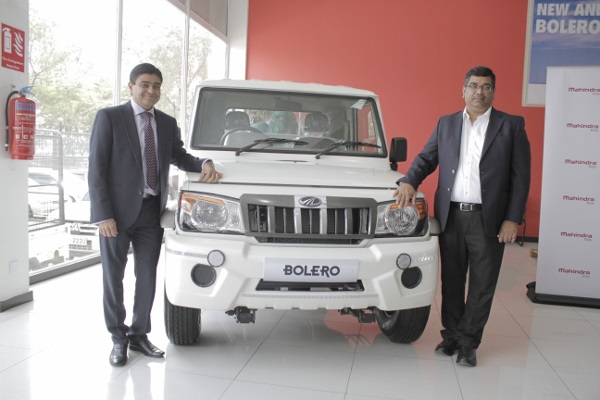 Mahindra today launched the Big Bolero Pickup in Kenya. It comes with a large cargo box, a payload capacity of 1.5 tonnes, stylish looks and comfortable cabin. It is designed to cater to the needs of businessmen and traders and priced at Ksh1,950,000.
"The Bolero range of pick-ups have been popular in Kenya, owing to their fuel efficiency and lower operational cost," said Ashok Thakur, Head of International Operations, Africa, Mahindra & Mahindra Ltd.
See Also >> Kenya bans importation of used cars from Australia
Key features of the Big Bolero Pickup
Highest payload capacity in the category of 1,500 Kgs: The Big Bolero Pickup will be available with 1,500 kg payload.
Biggest cargo body in the category: Big Bolero Pickup comes with a cargo body measuring 9 feet (2765 mm) which will allow customers to load bigger items.
Superior Performance: The Big Bolero Pickup is powered by the proven MDI Turbo-charged engine that delivers 63 HP (46.3 KW) of Power and 195 Nm of Torque.
Better ergonomics and driving comfort: It provides superior comfort through its spacious ergonomically designed big cabin, sliding and reclining seats and power steering as a standard feature across all variants.
New looks and interiors: The Big Bolero Pickup comes with new exteriors and premium interiors and incorporates a new instrument panel and color theme.
Greater Peace of Mind is guaranteed through two years / 50000 kilometers warranty on engine and driveline.
[crp]