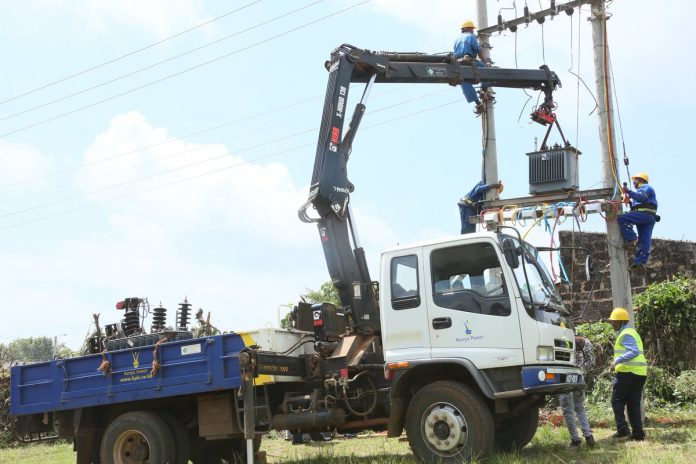 A letter shared on social media allegedly from Kenya Power stating that there is compensation for those affected by the recent power outage is fake and at the same time satirical.
The letter dated 10th January 2018 is fashioned as an apology from the KPLC Customer Service Department for the eight-hour outage that occurred on Tuesday 11th January 2022 and offers a compensation process.
The power outage affected most parts of the country and, according to Kenya Power, it was caused by the collapse of towers supporting the 220-kilometre high voltage Kiambere-Embakasi electricity transmission line. Kenyans from various parts of Nairobi and its environs were hardest hit, adversely affecting businesses that rely on electricity.
On the same day the letter emerged and was circulated on social media. The letter titled 'Compensation Process for Recent Power Outage' begins by saying, "KPLC wishes to apologise to consumers for the eight-hour blackout which took place today."
See >> Museveni Declares His Stand On Ruto's Bid For Presidency
In order to make up for the blackout, the letter goes on to notify those who were affected to urgently get in touch with Kenya Power and provide an assessment of their losses for compensation.
A fact-check showed that the letter, which is printed under the Kenya Power logo, is Fake since it did not originate from KPLC, while its content is satirical and meant to poke fun at those affected.
While the letter is dated 10th January 2018 (making it outdated), some of the required details for 'compensation' specified in the assessment are funny – including TV channel missed during the blackout and those who missed supper – giving the letter a casual and/or satirical tone.
Meanwhile, on 12th January, Kenya Power in a tweet dismissed the letter as FAKE as it did not originate from its management even though it uses its corporate logo.
The intention of the letter is laid bare at the end when it says, "Take the printed copy and carefully place it in a dustbin….wait for the next blackout."
[This story was produced by Business Today in partnership with Code for Africa's iLAB data journalism programme, with support from Deutsche Welle Akademie ]
Next Read >> Jobs Hoax At Kenya Wildlife Service