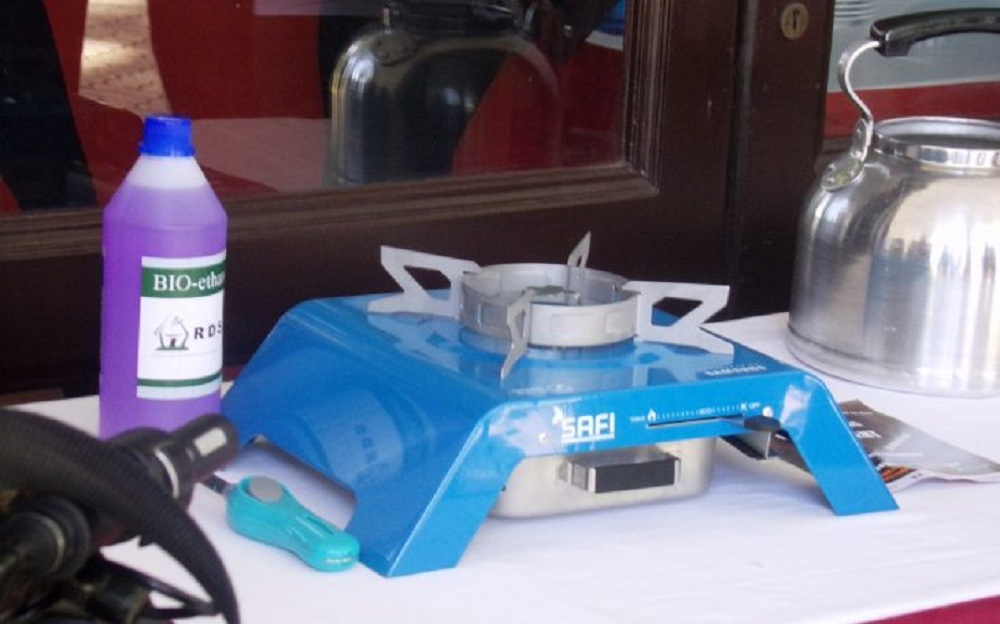 Samsung Electronics has released at least 12,000 ethanol stoves targeting over 200,000 people living in Kakuma refugee camp in an effort to reduce charcoal demand in the country.  The stoves will be purchased at a subsidised price of Ksh 1,995 down from the Ksh 4,500 asking price.
The manufacturer's regional marketing head Patricia King'ori said on Wednesday during the roll out of the second phase of the project that the Safi Stoves initiative was mainly seeking to enhance healthy household practices and reduce the costs and time spent by families in cooking.
"We have a social responsibility framework to enhance healthy environments. This is part of our dedication to support the United Nations Sustainable Developments Goals on environmental conservation by cutting down use of charcoal in cooking," said Mrs King'ori.
The project implementation partner, Rural Development Solutions (RDS), runs the first phase of the eco-friendly stove distribution that was initiated last year in Mombasa and has since sent up an ethanol bottling plant at the coast.
Mr Svein Rene, RDS CEO, said the uptake of the cookers had been positive since August last year at a time charcoal prices have risen by at least 50% over the last one year.
"In the first phase that we initiated in August last year, 1,500 stoves have been sold out up to date despite the circumstances surrounding the year's upper quarter and the struggles of fees at the start of the year," said Rene.
Ethanol has 65% fuel efficiency and just a liter can cook what would take 4 kg of charcoal to prepare while it takes 10 kilos of wood to make a kilogram of charcoal threatening the country's forest cover.
Green Development General Manager Havard Norstebo said in making efforts towards eradication of household pollution, one needs to get rid of pollutants completely so as to make sustainable improvements towards healthy homes. As such, he said the ethanol stoves would be a great boost to Kenya's target of reducing carbon dioxide emissions in the country by over 500,000 tonnes in the next five years.
The programme will register each household that purchases the stoves to ensure rogue businesses do not take advantage of the project which Mr Norstebo said will also be extended to other vulnerable groups in Kenya.