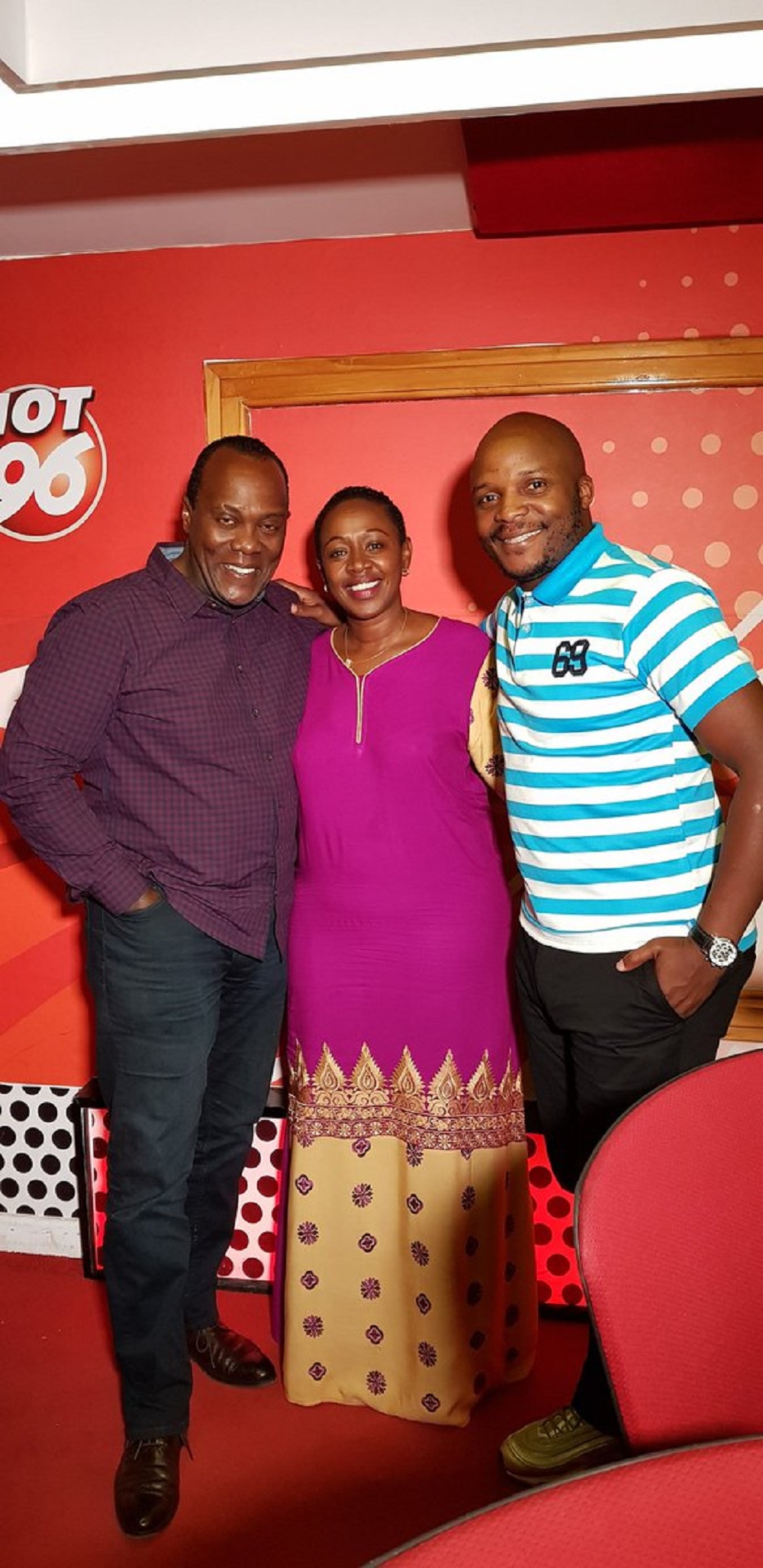 Murang'a Woman Representative Sabina Wanjiru Chege has said she has never had any contact with Wazir Benson Chacha, the man accused of faking her identity and conning MPs and senior government officials.
Ms Chege also challenged the youthful man to release the videos he is reported to have boasted to police about showing his encounters with more than a dozen legislators.
"I'm waiting," Ms Chege said in an interview on Hot 96 Wednesday morning. "Because, let me tell you, I will not be intimidated. When I spoke about it in Parliament and I asked the Speaker that I needed to make a personal statement, one, it is because I can tell you I have never had any personal contact with Chacha."
Ms Chege said that even in the messages in which he is reported to have flirted with female MPs, she was not involved.
"With the kind of relationship we are talking about, if Chacha had videos, he would have released them," said Ms Chege, who said that she has never had any contact with the man.
The legislator said she came out publicly about Mr Chacha's alleged schemes because he had faked her identity and used it to register a mobile money transaction account that he used to con MPs.
Among those that Mr Chacha is reported to have conned are National Assembly Speaker Justin Muturi, former Gem MP Jakoyo Midiwo and Public Service Cabinet Secretary Prof Margaret Kobia.
The messages sent to MPs said she had cancer and needed Sh6 million for treatment in Australia.
"I needed to come out and say, 'I am not sick'. Number two, I am not asking for any cash. Number Three, beware," she said on the show hosted by Jeff Koinange and comedian Jalang'o Mwenyewe.
"For me, what I really needed to achieve I have achieved," said Ms Chege.
She said she was disappointed at the turn of events since she made the complaint in Parliament and the matter was taken up by the Administration and National Security Committee.
"Jeff, I'm still young. I don't need a Ben 10, and if I need a Ben 10 I will not look for Chacha. That's one thing I'll tell you. I'm happily married and I have children," said Ms Chege, who added the name Maitu to her official names in 2017.
The Woman Rep hit the roof in Parliament two weeks ago when Directorate of Criminal Investigations head George Kinoti said there was "a special relationship" between the complainants and the suspect. Ms Chege was angry at the interpretation that she was the one implicated in the relationship.
Mr Chacha was arrested in Tarime, Tanzania over the weekend, resting at a hotel before heading to Zanzibar, where he had paid another hotel Sh648,000 to live there for 10 months. He was brought back to Kenya, where he is now facing charges of obtaining money by false pretences. Police say they are investigating Mr Chacha for conspiracy to defraud, obtaining money by false pretences, intent to defraud and impersonating a civil servant.
Ms Chege said Mr Chacha is not the man pictured next to her in a photo that has been circulating on WhatsApp.
The young man is called Samwel and is from Murang'a and had taken the photograph with Ms Chege some time back, she said, but has now been bullied and harassed online. Ms Chege said that when he sought to report the matter to the police, he was laughed at and sent away.
Suba North MP Millie Odhiambo on Tuesday posted a photograph with Samwel, holding up a copy of Monday's Daily Nation to show the picture was taken the same day, and asked the public to stop harassing him.