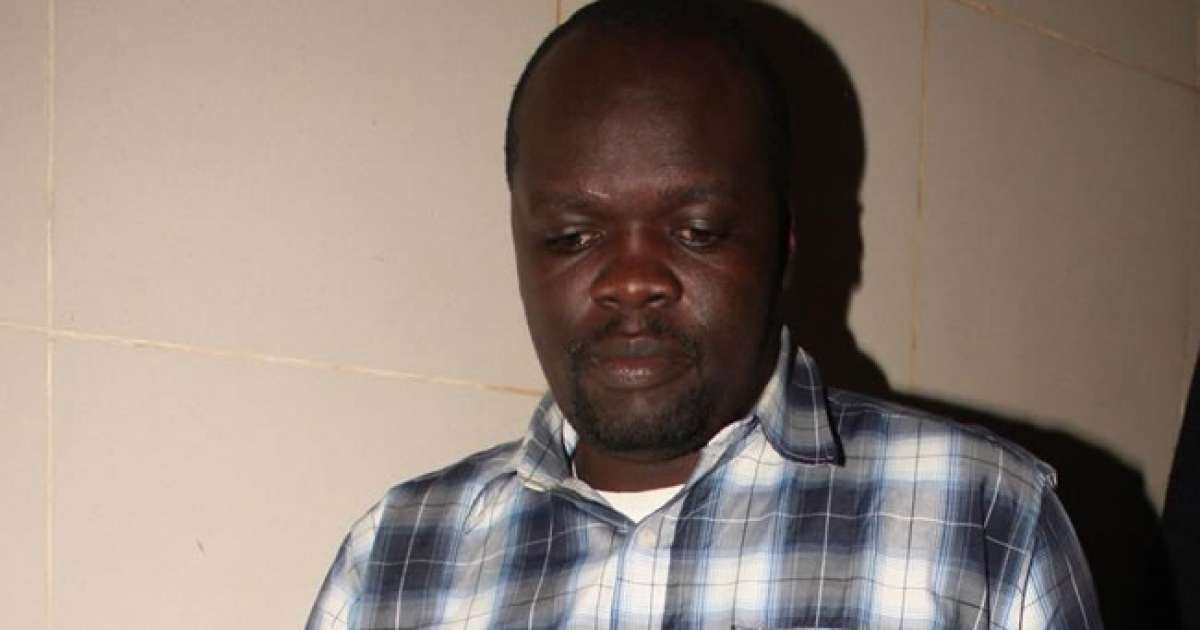 A major legal battle is looming between two of Kenya's most controversial personalities, blogger Robert Alai and newspaper publisher Tom Alwaka.
Alai is threatening to sue Alwaka, the publisher of the Weekly Citizen newspaper and his firm, Headlink Publishers Ltd, for defamation after he published a story in the 18th to 24th June, 2018, edition alleging he has turned into an extortionist who demands money from senior government employees, parastatal bosses and private sector managers with threats of posting dirty stories on their character on his social media accounts and blog, Kahawa Tungu.
Alai is one of the most followed private personalities on Twitter and Facebook, thanks to posting controversial content and information that media shy away from. In fact, in December 2017, he was among Kenyan civilians honour by President Uhuru Kenyatta with the Head of States Commendation (HSC).
According to the Citizen Weekly story, Alai's latest victims were managers at the National Hospital Insurance Fund from whom he was allegedly demanding Ksh400,000 to drop a negative story. The report adds that he has previously targeted managers at the National Social Security Fund and ODM leader Raila Odinga's son, Raila Jnr whom he reportedly disparaged after they dismissed his demands.
Through his lawyers, Were and Oonge Advocates, Alai avers the article, titled 'City blogger now pain in the neck', was meant to portray him as a person engaging in "dishonest and corrupt business practices, an extortionist, an unethical and unscrupulous person who engages in fraudulent, criminal and illegal activities."
"You falsely and maliciously wrote and printed and published and distributed or caused to be written, printed, published and distributed the said article while knowing fully well that the allegations of and concerning our client are untrue," reads part of the demand letter.
READ: BETTY KYALO – JUST PETTY OR REAL DRAMA QUEEN
"Our instructions are to demand from you as we hereby do an immediate withdrawal of the defamatory words and an unqualified apology."
Alai wants Alwaka to withdraw and tender an apology to him within three days of serving the publishing firm or he proceeds to court.
On the other hand, Alwaka, who operates from the third floor of Summit House next to Central Police Station has filed a criminal complaint alleging Alai stormed his office and damaged computers and other equipment worth Ksh500,000 over the story. Police have acknowledged receiving the complaint amid reports they are looking for the controversial blogger.
However, while confirming he visited Summit House, Alai denies causing any damages. He is instead accusing Alwaka of seeking to extort him by writing negative stories about him over the last three to four months.
"The last 3 or 4 months, he's been writing stories targeting me personally so I went to ask him if I owe him anything. He is creating stories hoping to get out of his misery through me. Visiting him confirmed many things and so am suing him. He is extorting me and accuses me of the same," Alai told Business Today while laughing off Alwaka's estimation of the value of assets in his office.
Before firing the demand letter to Alwaka, Alai had indicated he was willing to amicably settle the dispute, saying he does not like fights.
"I don't like fights. But I was angry. Really angry because this is like the fourth time he is doing it in a year. He should be lucky that I went personally and for honesty. Others hire gangs. I want a relationship. But he should really not bully me," he said.
READ: GEORGE OKORE: MEDIA GENIUS WAS MISUNDERSTOOD
It would be interesting to see who emerges the victor among the two, whose history has an uncanny resemblance. Both men have previously landed in trouble over their work. Who will blink first and at what cost?