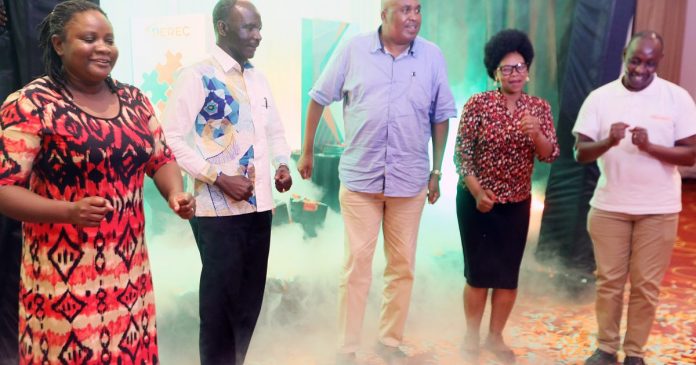 The Rural Electrification and Renewable Energy Corporation (REREC) has launched a five-year strategic plan under which it will spend Ksh199 billion to light up the country. The plan covers the period 2018/19-2022/23 and aims to electrify about 25,899 public facilities.
Speaking during the launch event in Mombasa, the chairman of the REREC Board of Directors, Prof Simon Gicharu, said focus is to connect rural public facilities and households. He said REREC targets public institutions including 278 primary schools, 1,339 secondary schools, polytechnics, institutions of higher learning, 1,428 health centers/dispensaries, 5,705 markets and trading centres, worship centres, police posts and processing plants.
The strategic plan is one of the key steps REREC has taken since it was established in 2006 and reiterated that it is keen to establish linkages with the 47 county governments. This is the first plan to be prepared by REREC, although there are two others that had been developed under REREC's predecessor, the Rural Electrification Authority (REA), since its inception in 2006.
"This plan comes at a time when the energy sector in Kenya has undergone restructuring under the Energy Act (2019) that gives REREC a broader mandate on renewable energy development," the chairman said.
Meanwhile, the corporation will also connect about 112,500 households within a radius of 600 metres of new transformers, Prof Gicharu said. During the same period, 3,728 public facilities in the off-grid areas will be electrified through installation of renewable energy mini-grid systems.
"To further support the use of renewable energy in the country, REREC aims to install and meter 200 Solar PVs and 20 wind energy systems for institutions; develop and promote biogas and biomass systems for 20 institutions as well as provide maintenance for 5,000 institutions already installed with renewable energy systems," Prof Gicharu said.
The electricity corporation will also install 50,000 out of the 250,000 mapped solar home systems.
>> Borrowers To Get Car Loans Through Digital App
He said that the strategic plan is a product of extensive consultation and comprehensive feedback from internal and external stakeholders that will aid in achievements of RERECs mandate.
Energy Principal Secretary, Maj Gen (rtd) Gordon Kihalangwa, challenged REREC board and management to ensure the strategic plan is fully implemented. "This document could not have been launched at a better time when there are reforms in the energy sector in the country. The cost of electricity has been going up and any interventions to control are welcome," Kihalangwa said.
REREC Chief Executive Officer, Peter Mbugua, said REREC has been actively involved in developing and promoting the use of renewable energy, increasing electricity connectivity, promoting research and development in renewable energy as well as establishing strategic collaborations with stakeholders.
Next >> Kenya Power To Take On Safaricom and Zuku With Home Internet