Many of the people featured in Facebook's ongoing Real People Real Stories campaign aren't celebrities, well-known media personalities or social media stars.
The campaign, a partnership between Facebook and Creatives Garage, is shining a spotlight on often untold stories of ordinary Kenyans doing great things and inspiring their communities.
Kilifi's Moving The Goalposts (MTG), for instance, is a women's rights organization using football to empower girls from rural communities at the Coast. It creates opportunities for girls to access education and important livelihood skills.
Others featured in the campaign include Boguk Fashions, the streetwear brand putting a unique spin on face masks and creating jobs for residents of Kibera, a low-income area in Nairobi.
In a conversation with Business Today, Facebook Communications Manager for Eastern Africa Janet Kemboi explained why such a campaign was important.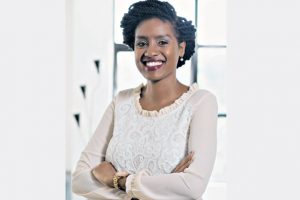 "I think one thing that the people we've featured have in common is that they are using their creativity and innovation to solve real world challenges. It's about supporting and investing in young, creative talent," she noted.
The partnership with Creatives Garage allowed Facebook to connect with the creative community in the country, uncovering raw stories of people making the most of their talents.
Many of those featured in the campaign use Facebook and Instagram in one way or another to promote and monetize their work.
Shoba Gatimu, for instance, is a chef who built up a sizeable following cooking on Facebook Live in 2020. He witnessed increased interest in his work during the pandemic, as more people stuck at home looked to learn new recipes.
Boguk Fashion's mask designs blew up on Instagram, causing the business to receive orders from around the world.
Dr Amakove Wala started a Facebook group during the pandemic, Wanderlust Diaries, to share photos of her past travels as the cabin fever crept in. It quickly exploded, and currently has over 330,000 members from all around the world sharing stories and images from different destinations they have visited.
Kemboi revealed that they had observed several changes in how people use Facebook and Instagram since the onset of the pandemic.
Before churches were allowed to re-open under strict social distancing, for instance, many of them were undertaking services on Facebook Live.
"What we noticed is that people wanted to connect and spend quality time with their friends, family and loved ones especially during isolation. There was great demand for real-time video," she stated.
In April, Facebook introduced Messenger Rooms, allowing users to host free video calls of up to 50 people. Users can also invite anyone to join video calls on Messenger Rooms, even if they don't have a Facebook account.
Whatsapp expanded its group video chat function to allow up to 8 people on one call.
Among other tweaks, Instagram, historically a mobile-native application, made personal messaging and Instagram Live available on desktop.
"Instagram Live was made available on desktop because we noticed people were spending more time on bigger screens, more so with working and learning from home," Kemboi revealed.
So how can creators make the most of these tools? Kemboi noted that several options were available in terms of promotion and monetization.
As a first step, she advised creators to visit Facebook Blueprint, a resource hub with videos and comprehensive information on digital marketing.
"We have branded content, allowing creators to get discovered and build credibility by tagging paid sponsorships. We have boosted content which can get your work in front of more people.
"There's also in-stream ads, which is ideal for video-heavy content and allows creators to earn directly by having short ads inserted into videos," she stated.
Notably, Facebook is planning a webinar in December that will be open to all creators, to equip them with knowledge on how to get better audience engagement as well as on promoting and monetizing their work.