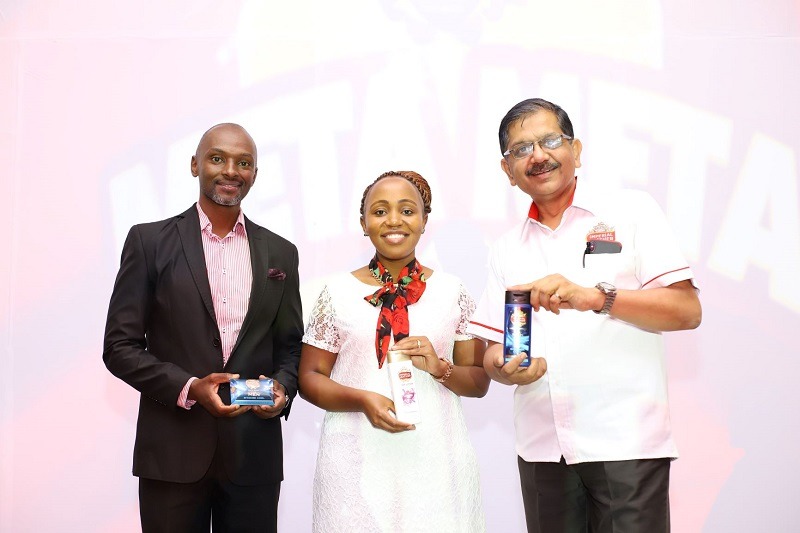 PZ Cussons is ramping up the positioning of its flagship personal care Imperial Leather range as a luxury brand aimed at adding one million consumers in the middle to high end market segments.
The firm says it has so far gained a firm footing in the trendy youth segment with PZ Cussons Managing Director Sekar Ramamoorthy noting that Imperial Leather consumers have embraced its new full range of personal care products that include a male grooming range.
"Our 2019 strategic mission is to leverage on our signature master perfumes to build Imperial Leather's position as a luxury lifestyle brand which delivers amazing experiences and is always part of the process where exciting memories are made," he explained adding that Kenya has the largest product range of the brand outside the United Kingdom where PZ Cussons in headquartered.
He posited that young working class Kenyans were fast becoming the leading force of the consumer market and that PZ Cussons has invested heavily in building an understanding of the lifestyle aspirations of this generation and where luxury fits in their world. Over the last three years, the firm has injected about Kshs 100 million in national brand building initiatives.
Ramamoorthy explained that a key insight in this generation of consumers, is that they may not necessarily want to use their parents' personal care brands. They want luxury on their own terms and delivered in their own ways. Research by the firm shows that beyond 2020, the millennials will utilse brands that match their aspirations and drive for meaning. As a result, it has become necessary to introduce to them a wide variety of well packaged, designed and scented products that match their aspirations while remaining affordable.
"We are investing more in educating young male consumers on the need for better personal grooming. The current campaign will take up at least Ksh 30 million, including luxurious holiday rewards to local and foreign exotic destinations," he announced pointing out that this year, the firm will more than double the number of winners.
"We are in an era of consumers apportioning their disposable income to aspirational personal grooming experiences that were previously viewed to be for the wealthy," added Ramamoorthy. Today, they are fairly well exposed, educated, living in urban areas, plan and travel and are well abreast of global developments.
According to Ramamoorthy, the 2019 MetaMeta Na Mita Imperial Leather national consumer campaign is designed to reinforce Imperial Leather's lifestyle luxury position. The campaign will run for the period between February and May 2019.
Read: Bungalows, maisonettes uptake dips as Kenyans rush for apartments
Speaking during the official launch, he pointed out that the firm was a strong supporter of the local tourism industry.
Other PZ Cussons personal care brands are Carex, Cussons Baby, Venus as well as the Home Care range that includes Morning Fresh and Ushindi.