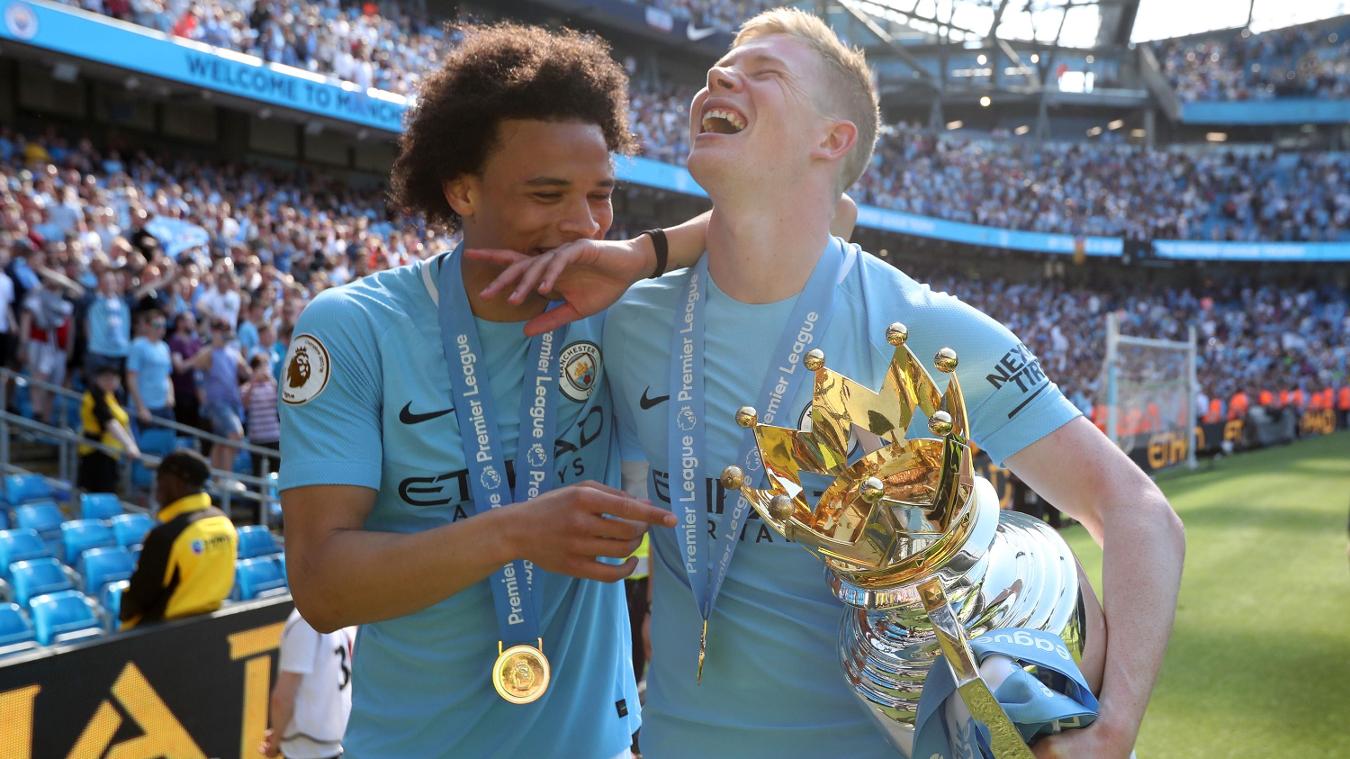 All around the world, domestic football seasons are nearly upon us. And that makes now a good time to look ahead to what promises, as always, to be an e*******e and exciting year. Specifically though, having just witnessed all-English finals in both the Champions League and Europa League, it seems only right that we first examine the upcoming season in the English Premier League.
Let us start by identifying the title contenders. Heading into 2019/20, it looks like a two-horse race between two-time defending champion Manchester City and last year's runner-up (and Champions League winner) Liverpool. City has retained its championship-winning core, but for the departure of Vincent Kompany, and in all likelihood centre-back Harry Maguire.
Thus, the club remains quite formidable, with a legitimate s**t at a third straight EPL title. Liverpool still does not have demonstrable weakness, meanwhile, despite releasing nine players over the course of the summer. Dejan Lovren is rumoured to be leaving, and that might weaken Liverpool's defence. But between Ballon d'Or candidate Mohamed Salah and the prolific Sadio Mané, the team has more than enough firepower to make up for defensive lapses – and the Reds do still have Brazilian goalkeeper Alisson anchoring the defence.
City and Liverpool are arguably far ahead of the field, which might take some punch out of the campaign, but for some of the other honours and b*****g-oriented placements people like to track in domestic leagues. Today's international online g******g platforms are perhaps best known for their wide ranges of games and creative bonus structures – but they've also greatly expanded their b*****g offerings, and in doing so made sports leagues around the world even more interesting.
In this case, for instance, the fact that one can gamble on which player tops the EPL in scoring has made an honour that was once a formally recognised statistic into something people track throughout the season. We an say the same about teams eyeing top-three finishes, teams battling to avoid relegation, etc. All of these are popular b*****g categories, and all give fans around the world something to watch beyond the obvious favourities.
Looking first at the competition for the league's top scorer, 2019/20 looks to be fascinating. You may have read here before that the aforementioned Mané took the honour last season, joining teammate Sarah and Arsenal's Pierre-Emerick Aubameyang with the most goals in league play. Each player netted 22 goals, and each appears more than capable of repeating the feat this coming season.
Meanwhile, Man City's dynamic duo of Sergio Agüero and Raheem Sterling, along with Leicester's Jamie Vardy and Tottenham's Harry Kane figure to factor in as well. And with the likes of Manchester United's Marcus Rashford and Arsenal's Alexander Lacazette fully capable of edging into the conversation as well, the battle for top scorer looks to be wide open.
As for additional things to watch for regarding team placement, we mentioned that the g******g scene has placed a greater emphasis on outcomes like top-three, top-four, and bottom-three finishes (which all factor into which international competitors teams qualify for, or which domestic leagues they'll play in next season).
As always, it looks like we're in for some exciting action, both between the top two contenders and between the stars and teams
Ultimately, all of these considerations make it such that it's quite exciting to predict and analyse the entire league table, rather than just which club will top it when all's said and done. Right now, projections of EPL records suggest that Tottenham Hotspur and Arsenal will round out the top-four behind the clear league favourites, and Brighton & Hove Albion, Crystal Palace, and Sheffield United will finish in the bottom three and wind up relegated to the lower leagues.
These placements, however, are far more up in the air than the league favourites, and should thus spark plenty of fun debate in the months ahead.
The season will begin on August 9, setting off 10 full months of EPL action. And as always, it looks like we're in for some exciting action, both between the top two contenders and between the stars and teams that make up the rest of the league.