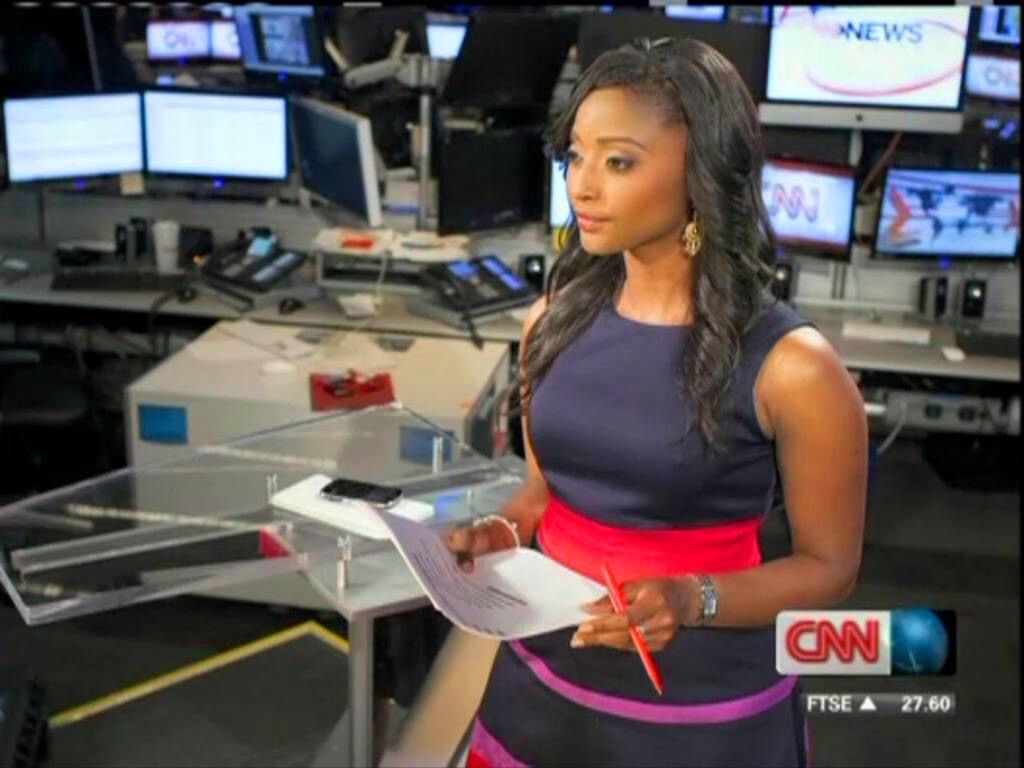 After 13 years at CNN, popular news anchor Isha Sesay has announced she is leaning the US cable network.
However, unlike the happenings in Kenya, she is not headed to another station. Rather, she is leaving to join an NGO in her native Sierra Leone, W.E. Can Lead, a nonprofit she set up to tackle the unique challenges girls in the country face such as teenage pregnancy, a lack of e*******n, and early marriage due to extreme poverty.
She confirmed the news on social media after giving a wide-ranging interview with What We See magazine.
At CNN International, she co-anchors 'CNN Newsroom' with John Vause from 12-3am ET/9-12am PT on CNNI and CNN/US from the network's Los Angeles bureau.
A seasoned and award-winning journalist, Sesay has covered numerous breaking news stories and events of global interest. She anchored CNN's breaking news coverage of t*******t a*****s in Paris in November 2015 on CNN/US and CNNI, which went on to receive the 2016 Royal Television Society (RTS) Award for 'Best Breaking News Coverage.'
Last summer, Sesay joined First Lady Michelle Obama in Liberia and Morocco for an upcoming CNN Films, "We Will Rise: Michelle Obama's Mission to Educated Girls Around the World." The film, which also features Meryl Streep and Freida Pinto, focuses on girls overcoming incredible challenges to achieve an e*******n.
In 2014, she reported from Nigeria on the k********g of more than 200 Nigerian girls from a school in Chibok, and the subsequent social media campaign — #BringBackOurGirls — to find them. In 2015 CNN's coverage of this story was recognized with a Peabody Award, and Sesay received a Gracie Award for Outstanding Anchor – News or News Magazine for her coverage of these m*****g girls. She also covered the d****y E***a o******k in West Africa in 2014, interviewing a number of key officials about the c****s including Liberia's Vice President Joseph Boakai and President Alpha Conde of Guinea.
In 2013 she reported on the d***h of former South African President Nelson Mandela from both Johannesburg and Pretoria, South Africa. In 2012 she led CNNI's coverage of the United Nations General Assembly from New York, securing interviews with N**O Secretary General Anders Fogh Rasmussen and Organisation of Islamic Cooperation Secretary-General Ekmeleddin Ihsanoglu. Having covered the 2008 Democratic National Convention (DNC) in Denver, Colorado, she traveled to Charlotte, North Carolina to report from the 2012 DNC as part of CNNI's coverage of the US presidential race.
In 2011, she played an integral role in CNN/U.S. and CNNI's j***t coverage of major global news events including the protests in Egypt, Japan's nuclear reactor c****s, the Amanda Knox trial, the fall of Tripoli — which was nominated for a 2012 News and Documentary Emmy — and the royal wedding live from London.
As part of her anchoring and reporting duties, Sesay has interviewed a number of world leaders including former Kenyan Prime Minister Raila Odinga; President Abdoulaye Wade of Senegal; President Lech Kaczynski of Poland; Liberian President Ellen Johnson-Sirleaf; and President Ernest Bai Koroma of Sierra Leone.
She has also interviewed a host of newsmakers including David Beckham, Bill Gates, Bono, Richard Branson, supermodel Alek Wek, Tina Brown, former Australian Prime Minister Kevin Rudd, recording artists Ben Harper and Akon, and actors Matt Damon, Hugh Jackman and Djimon Hounsou.
While on assignment in South Africa in 2007, she covered the launch of 'The Elders'- an initiative founded by Nelson Mandela to tackle the world's intractable problems. Sesay also travelled to Nigeria to cover the country's historic presidential elections in April 2007. While there, she conducted one-on-one interviews with both the outgoing president Olusegun Obasanjo, and incoming president, Umaru Musa Yar'Adua.
Sesay joined CNN in November 2005 from the UK broadcaster ITN, where she anchored ITV's Early Morning News program, as well news bulletins for the UK's most watched breakfast programme 'GMTV.'
Prior to this, she spent more than three years presenting 'Good Morning Sports Fans' for Sky Sports. From 1998-2001, Sesay presented a wide range of programmes across the BBC networks.
A Briton of Sierra Leonean parentage, she holds a BA honors English degree from Trinity College, Cambridge University.
Credit: CNN