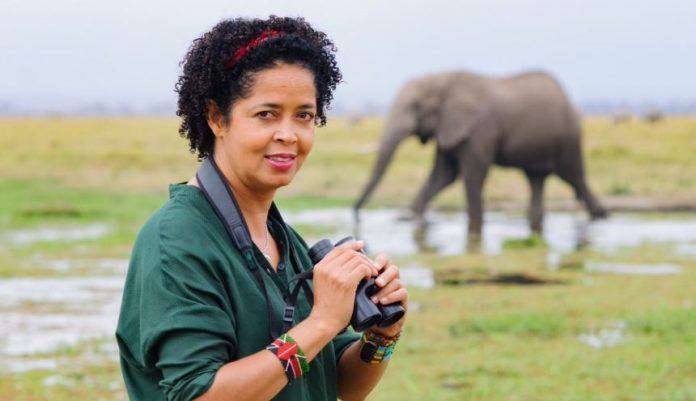 The National Geographic Society (NGS) on Wednesday, January 12 announced the appointment of Kenya's Dr. Paula Kahumbu to its Board of Trustees. Kahumbu was also named as the first holder of the newly-created position of Explorer Trustee.
Dr. Kahumbu is one of Kenya's more well-known wildlife conservationists and the CEO of Wildlife Direct. She is also a National Geographic Explorer and was in June 2021 named the Rolex National Geographic Explorer of the Year.
National Geographic Explorers are a select community of of scientists, conservationists, educators, storytellers, and technologists.
"Together, we have a clear vision to drive significant impact—and Explorers are the key. Paula is an extraordinary ambassador for our Explorer community, and her insights add a critical new voice to our board to ensure we remain at the forefront of exploration and discovery," stated  Jill Tiefenthaler, CEO of the National Geographic Society.
The National Geographic Society highlighted Kahumbu's work in conserving Kenyan wildlife habitats, including her steering of the #HandsoffOurElephants campaign to end poaching of elephants and ivory trade.
"Through her work, Kahumbu has reduced elephant poaching by 80 percent over five years," the society wrote.
NGS is a 134-year old non-profit with interests in  its interests in geography, archaeology, natural science and the promotion of environmental and historical conservation.
It's media operations including popular TV channels, magazine and events are undertaken through a j***t venture with the Walt Disney Company known as National Geographic Partners.
Also appointed to the NGS Board of Trustees were Ash Carter, Claudia Madrazo, Deborah Lehr and Dina Powell McCormick. They are all respected figures in their own fields.
Carter is the director of the Belfer Center for Science and International Affairs at Harvard Kennedy School, where he leads the Technology and Public Purpose project and previously served as the 25th Secretary of Defense after serving as the COO in the Pentagon.
Lehr is the chief executive officer of Edelman Global Advisory, a strategic business consulting firm and developed the e*******n methodology dia (development of intelligence through art), which has trained more than 25,000 teachers and impacted more than 500,000 students in Mexico.
McCormick is a member of the management committee at G***********s, where she serves as global head of Sovereign Institution Coverage and as Global Head of Sustainability and Inclusive Growth.