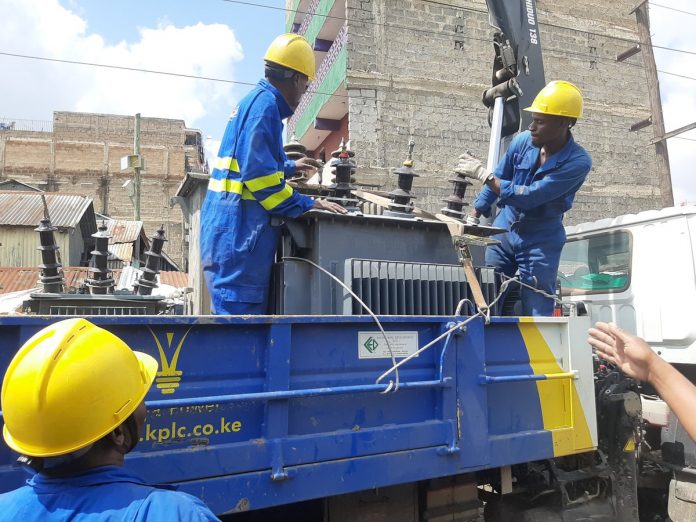 Kenya Power will leverage existing infrastructure to connect public schools to the internet. The move is part of a multi-agency effort to boost connectivity in schools and boost education outcomes.
Spearheaded by the Information and Communication Technology (ICT) Authority, the plan also ropes in Kenya Power, the Ministry of Energy, the Ministry of Education and the Communication Authority (CA).
It ties into the government's Digital Literacy Program (DLP) and will facilitate access to educational content through the Kenya Education Cloud. The ICT authority expects the schools to be connected by 2022.
An increase in public schools connected to the grid by Kenya Power in recent years was driven by the Digital Literacy Program (DLP) . At least 22,000 public schools are currently connected to power, and it is this infrastructure Kenya Power expects to build on to deliver internet.
"We estimate within two years we will have completed. The internet that comes to your school already purchased by the government will be through the Kenya Education Cloud to ensure all the content is properly vetted," ICT Authority acting director programmes and standards, Thomas Odhiambo told journalists.
"This will blend learning and ensure we get the internet productivity that a nation can get. Internet penetration is crucial for development," he added.
Odhiambo highlighted lapses in the current DLP setup, stating the need for a harmonized approach to access, instruction and content for learners in public institutions. 1.2 million devices for the Digital Literacy Program (DLP) have so far been issued in 22, 890 public primary schools.
"We thought it's just buying a laptop or tablet and taking it to school. That's wrong! Before you take a device to school you need electrical power, a teacher, content among other stakeholders meaning Ministry of Education, that of Energy, Kenya Institute of Curriculum Development (KICD), parents you need everybody including parents," he observed.
Odhiambo also disclosed plans to expand the bandwidth available to internet users in Kenya through a new Special Purpose Vehicle (SPV) formed with Etisalat. Currently, over 9,000 kilometres of fibre bandwidth is available across the sub-counties.
"Fujairah (UAE) is where Kenya gets its internet from. With that we will get all the internet we can ever need. There's a submarine cable from Mombasa to Fujairah that will bring all the internet we ever need," he stated.
Kenya Power had in December 2021 disclosed plans to deliver home internet as part of its diversification plan. It currently leverages its 4,000-kilometre power transmission and distribution network to lease fibre optic cables across the country to ISPs.
Now, it wants to elevate its offering to reach consumers directly – a move would put it in direct competition with ISPs such as Safaricom and Zuku among others.