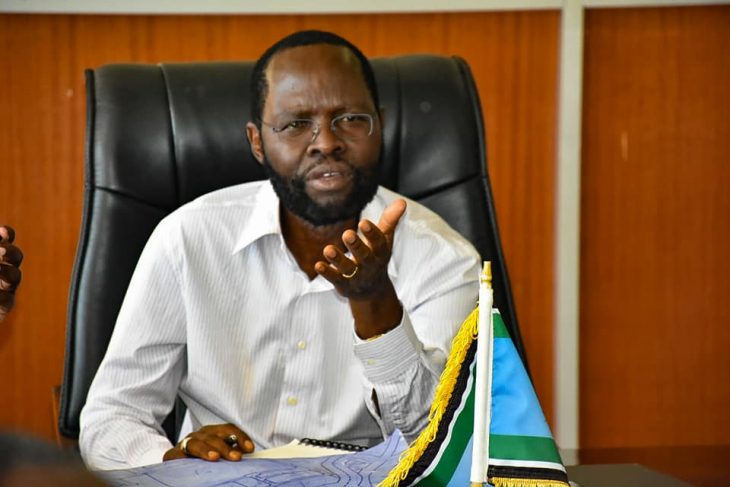 Kisumu Governor Prof Anyang' Nyong'o and his sister Dr Risper Nyagoy have s******d a set back after the High Court ordered them to incorporate their nephew, Kenneth Okuthe alongside Geoffery Omondi as the beneficiaries of their late father, Hesbon Shimei Nyongo's multi-million estate.
Kisumu High Court Judge Thrispisa Cherere also ordered the duo to pay a fine of Ksh 800,000 within 30 days or risk being jailed for having disinherited their nephews of family property totaling Ksh 200 million.
Justice Cherere declared that Prof Nyong'o and Dr Nyagoy were both g****y for failing to include their nephews in the list of beneficiaries and co-administrators of the estates after the court revoked the duo's role as administrators.
The property in contention includes 100 acres in Miwani as well as flats along Jogoo road in Nairobi alongside parcels of land in Manyatta, Tamu (Muhoroni),and East Rata in Seme.
While making the ruling on Thursday morning, the judge cautioned that the duo will be brought back to court on July 25, 2019 to confirm whether they have complied with the c*********r and failure to do so a warrant of a****t will be issued against them.
Last week, Prof Nyong'o and Dr Nyagoy were warned that they faced an imminent six month i**********t as ordered by the high court for contempt after having failed to appear in court.
In an earlier ruling made on October 11, 2018, the judge declared that the letters that placed Prof Nyong'o and the sister Dr Nyagoy be revoked forthwith.
Two counsels for the accused, Rodgers Mugomiya and Jefferson Museve, informed the court at the time that their clients were out of the country and so could not appear in person before the court.
The judge then postponed the hearing to Thursday after the advocates assured the court that the accused persons would avail themselves before court.
Justice Cherere while delivering her short ruling ordered that Prof. Nyong'o and sister Dr Nyagoy pay Ksh 400,000 each or cool their feet in jail.
However, the judge also directed that in the event that they failed to do so then they will have to pay an extra Ksh 50, 000 every month until when the order was complied with.
Read: Loise Kamanu: Social network boosted my deliveries firm
The late Hesbon Shimei Nyong'o d**d way back on November 10, 2006 without leaving a will leading to the protracted legal battle that has taken several years to determine.