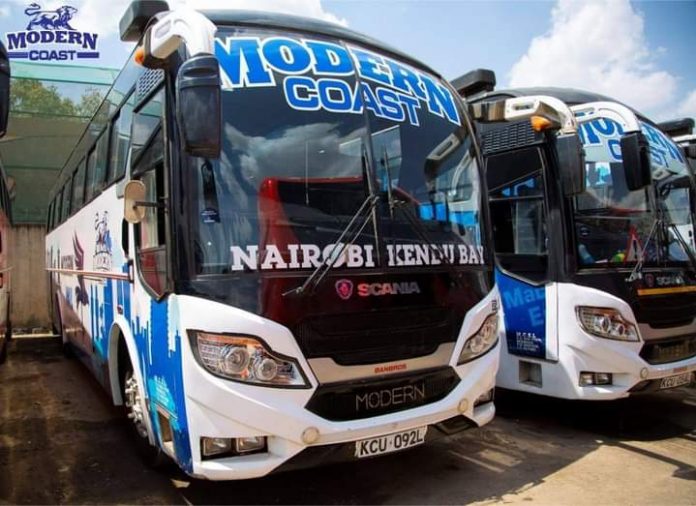 The National Transport and Safety Authority (NTSA) has on Monday, July 25 suspended the operations of 31 vehicles belonging to travel company Modern Coast. The action follows a crash on Sunday, July 24 at the Nithi Bridge, Tharaka Nithi County whose death toll had risen to 33 as of Monday, July 25.
10 people are being treated for serious injuries. The driver of a Modern Coast bus reportedly lost control of the vehicle, veering over the bridge plunging the bus into River Nithi along the Meru – Mombasa highway.
The directive by NTSA will affect Modern Coast operations on practically all of its routes – including Nairobi-Mombasa, Mombasa-Lamu, Nairobi-Busia, Nairobi-Malaba, Nairobi-Isibania, Mombasa-Machakos and Nairobi-Maua.
A probe is ongoing into the accident, which has led to an outpouring of sentiments from Kenyans calling for action to improve road safety. NTSA has previously suspended the company's operations after accidents, including in December 2019 after two Modern Coast buses collided along the Mombasa-Nairobi highway killing seven passengers and injuring several more.
"A thorough multi-agency investigation into the crash and an evaluation of the operator's safety operational standards is currently underway. We condole with the families of those who lost their loved ones in this tragic crash and wish quick recovery to those undergoing treatment," NTSA stated.
According to eye-witnesses, the Mombasa-bound bus was travelling from Meru town. The accident occurred at around 6 pm.
First responders and witnesses, as well as the Kenya Red Cross, were key to rescuing victims.  They were rushed to Chuka County Referral Hospital and PCEA Chogoria Mission Hospital.
NTSA data reveals that fatalities from road accidents have been on the rise.  About 2,211 people died on Kenyan roads between January and June this year, compared to 1,988 who died in the same period in 2021.