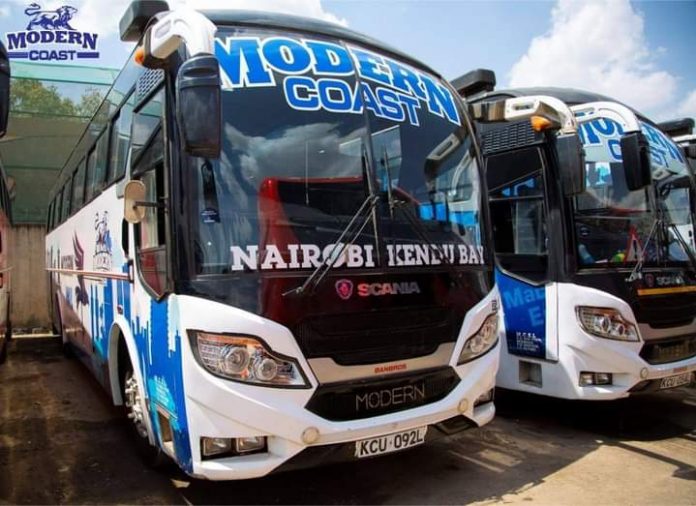 The National Transport and Safety Authority (NTSA) has on Monday, July 25 suspended the operations of 31 vehicles belonging to travel company Modern Coast. The action follows a c***h on Sunday, July 24 at the Nithi Bridge, Tharaka Nithi County whose d***h toll had risen to 33 as of Monday, July 25.
10 people are being treated for serious i******s. The driver of a Modern Coast bus reportedly l**********l of the vehicle, veering over the bridge plunging the bus into River Nithi along the Meru – Mombasa highway.
The directive by NTSA will affect Modern Coast operations on practically all of its routes – including Nairobi-Mombasa, Mombasa-Lamu, Nairobi-Busia, Nairobi-Malaba, Nairobi-Isibania, Mombasa-Machakos and Nairobi-Maua.
A p***e is ongoing into the a******t, which has led to an outpouring of sentiments from Kenyans calling for action to improve road safety. NTSA has previously suspended the company's operations after a*******s, including in December 2019 after two Modern Coast buses collided along the Mombasa-Nairobi highway k*****g seven passengers and i**************l more.
"A thorough multi-agency investigation into the c***h and an evaluation of the operator's safety operational standards is currently underway. We condole with the families of those who lost their loved ones in this tragic c***h and wish quick recovery to those undergoing treatment," NTSA stated.
According to eye-witnesses, the Mombasa-bound bus was travelling from Meru town. The a******t occurred at around 6 pm.
First responders and witnesses, as well as the Kenya R*******s, were key to rescuing v*****s.  They were rushed to Chuka County Referral Hospital and PCEA Chogoria Mission Hospital.
NTSA data reveals that f********s from road a*******s have been on the rise.  About 2,211 people d**d on Kenyan roads between January and June this year, compared to 1,988 who d**d in the same period in 2021.