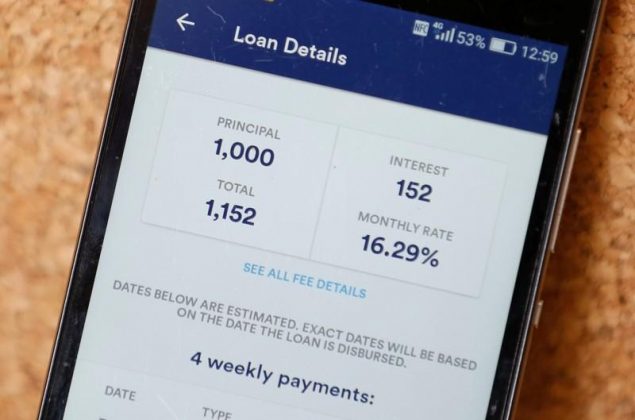 Digital lenders will be required to comply with a raft of new licensing provisions by August 2022 as the Central Bank of Kenya (CBK) moves to rein in the sector.
The changes are intended to protect consumers from exploitative practices by several digital lenders – particularly the obscuring of important information and charges related to interest and late payments, as well as the misuse of customers' data.
Most users of mobile loan services in Kenya do not go through the terms and conditions while signing up and receiving credit, only to find themselves hit with various hidden fees. Several apps also access customers' phone contacts and engage in debt-shaming and privacy infringement, calling and blasting messages to friends, family and colleagues of their customers over their unpaid debts.
With the new regulatory framework, they will be required to disclose interest rates, late payment and rollover fees before issuing the loans. The CBK expects the move to result in overall cheaper credit.
The new regulations also aim to tackle data misuse by the services.
Referencing the CBK Amendment which was assented to in December 2021 handing the Central Bank regulatory powers over the booming mobile lending sector in Kenya, CBK Governor Paul Njoroge on Tuesday, March 15 voiced his intention to rid the sector of the numerous unethical practices it has been accused of.
"We have been having issues with mobile lenders and I would like to announce that the law is there and it will streamline the industry. Arising issues of overpricing, misuse of customers' data will be taken care of in the new law with which they have to comply by August 2022."
"In this new law, consumers will benefit and it will bring sanity. We are sure CBK will set minimum charges which will lower interests of the credit service offered," he stated.
Digital lenders will be required to meet CBK conditions to be licensed. They will also need the CBK's approval for the pricing of their loan offerings including interest rates.
"The (National Finance and Planning) committee has explicitly granted CBK powers to determine pricing parameters."
"This will ensure that CBK does not necessarily set the lending rate but rather provide parameters within which digital credit providers shall set the cost of credit," Digital Lenders Association of Kenya (DLAK) Chairman Kevin Mutiso had earlier observed.