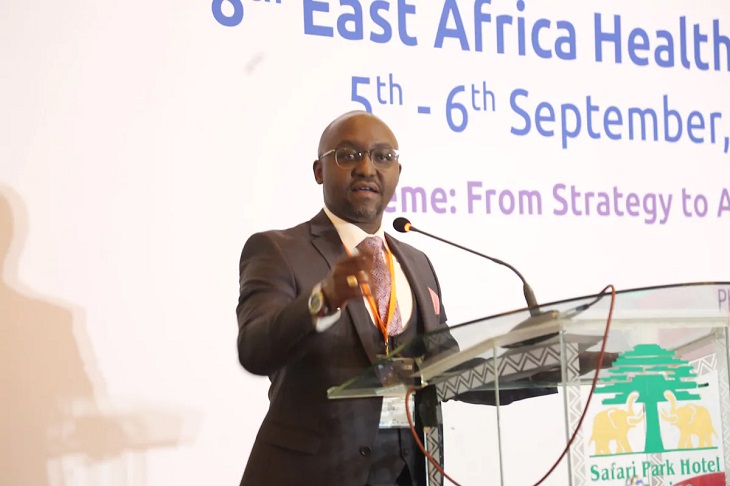 The National Hospital Insurance Fund (NHIF) has appointed Dr. Peter Kamunyo Gathege as its Chief Executive Officer (CEO) effective April 14, 2020
In a notice published in local dailies, the fund's board announced Dr Gathege's appointment stating the appointee is a healthcare executive with a Master of Science degree in Public Health, Bachelor of Medicine & Surgery, and Postgraduate diploma in Sexually Transmitted Infections and HIV management.
"The Board of Management National Hospital Insurance Fund (NHIF) wishes to announce the appointment of Dr Peter Kamunyo Gathege as the corporation's Chief Executive Officer (CEO) with effect from April 14, 2020," read the advertisement.
Dr. Gathege takes over the reins from Nicodemus Odongo, who has been performing the role in an acting capacity since 2018 after his predecessor, Geoffrey Mwangi was implicated in a Sh93 million scandal that exposed widespread rot in the public health insurance scheme.
Mr Odongo will relinquish his duties as Chief Executive and resume his role as Director for Strategy, Planning, and Marketing at the Fund.
Before his appointment, Dr. Kamunyo previously served as CEO of MedSource Group Limited, and Tai Medical Centres.
NHIF's Board of management believes that Dr.Kamunyo's expertise and experience will enable him to steer the fund and inject new ideas into the organization that is need of fresh impetus.
"He brings to the fund a wealth of professional experience with an extensive background in senior leadership positions at pioneering innovative healthcare organizations, global market leaders in the field of insurance brokerage and medical scheme administration and fund management," NHIF said in a statement.