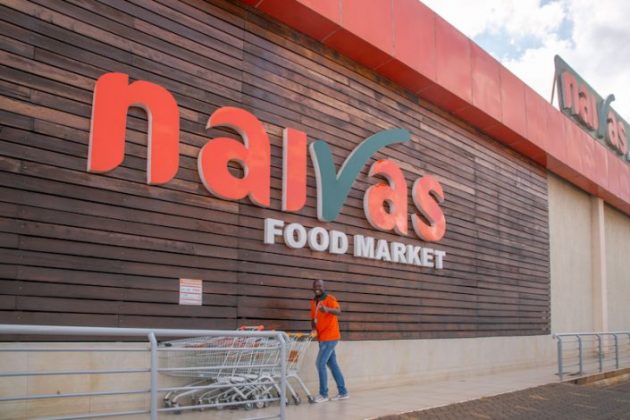 The Court of Appeal has upheld a ruling which found that Newton Kagiri Mukuha has no stake in Naivas Supermarkets – settling the family dispute rocking Kenya's largest retail chain. Newton is the oldest of three brothers who have been locked in a battle for control of the firm since 2012.
A three-judge Appeal Court bench ruled on Friday, December 17 that Newton failed to prove any flaws in a prior High Court ruling which deemed him not entitled to a stake in Naivas. The High Court ruling had also found that he ran down a retail store handed down to him by their father.
Mukuha moved to the Court of Appeal following the 2020 sale of a minority stake in Naivas worth Ksh6 Billion to a consortium that includes the International Finance Corporation (IFC), private equity firms Amethis and MCB Equity Fund and German sovereign wealth fund DEG. He sought to have his younger brother David Kimani ousted as Naivas CEO, a seat on the company's board, a 20% stake and an additional 20% stake from his late father's share of the company.
Mukuha also wanted the Ksh6 Billion paid by the consortium of investors deposited in an interest-earning joint account, and for the court to freeze further sales of Naivas shares.
The High Court had found that Naivas ceased to be a family business on October 31, 1999, when the late patriarch shared family assets among his children partly to end disputes.  At the time, he had built up Rongai Self-Service Store which had three supermarkets in Elburgon, Rongai and Naivasha.
Newton Kagiri was handed the Rongai store and a house.
His brother David Kimani and sister Linet Wairimu were given control of the Naivasha business while his other brother Simon Gachwe and sister, Grace Wambui, were given a house and the Elburgon store. Eventually, Kimani and Gachwe teamed up and grew what became Naivas.
The brothers offered their two sisters a 15 percent stake each in Naivas and a 20 percent stake to their father. Kimani and Gachwe each held a 25 percent stake each in Naivas.
"Clearly, the objector (Kagiri) has no interest, legal or equitable share, in Naivas Limited," High Court Justice Emukule ruled at the time, asserting that he could only lay claim to the 20% stake allocated to his father.
The Ksh6 Billion raised by Naivas is meant to fund the company's expansion. It currently has over 70 branches.
Naivas opened two new branches in November – Oasis Mall in Malindi will be unveiled on Thursday, November 9 and another in Embakasi, Nairobi a day later. The spaces at Oasis Mall and Embakasi were previously occupied by fallen retail giants Nakumatt and Tuskys respectively.
Another outlet at at Greenspan Mall in Donholm, Nairobi is to open its doors ahead of Christmas.