[dropcap]H[/dropcap]awking in Nairobi City centre can be very daunting to a newbie but a very lucrative venture to those who know the tricks of the game. It is a double edged sword – you can make it big or just get pulverized. All it requires is intelligence, good timing and some creativity.
Hawking can turn your fortunes around in a fortnight and at the same time live you with a tale that you will forever tell in your life. One not so lucky hawker who found himself on the dark side of the trade is Mr Rashid Mohammed, who is plies his trade at the busy Mirikiti market.
Rashid, 38, has stayed in Nairobi since he was 17, and his main occupation has been hawking different goods and, at times, offering loading and offloading services. From the daily earnings his supports his wife and two children.
Rains often bring an extra income stream for Rashid, where he charges a small fee to clean muddy shoes. In a day he can make up to Ksh500, way above what most Nairobi laboures make. Our writer caught up with Rashid on Haile Selassie Avenue as he cleaned shoes for people getting into town.
The day he lost three teeth
Rashid will never forget 18th day of January 2018. He woke up energized and ready to tackle his daily hustle. But he met the unexpected when he was caught up in a clash with the City Council askaris. At the end of the chase and battle, he lost three teeth and sustained a broken rib.
"As usual, I woke up early in the morning, bid my lovely wife goodbye and took off to Marikiti market where I would load and offload luggage, get some money to help me purchase some oranges which I would later sell and get some profit at least to take something at home in the evening," he says.
At about 10am a City Council van pulled up and the next thing he felt was a man kicking him with boots. Other hawkers scampered for dear life, leaving the city council askaris to feast on him.
"I asked one of the guys why they were doing this to me and a harsh voice answered that was littering the city with my useless oranges," he recalls. "These guys kept kicking every part of my body. I knew this was my last day. After around 10 minutes, I was carried like a luggage to their van but I said I was ready to die in public on the spot rather than being taken somewhere."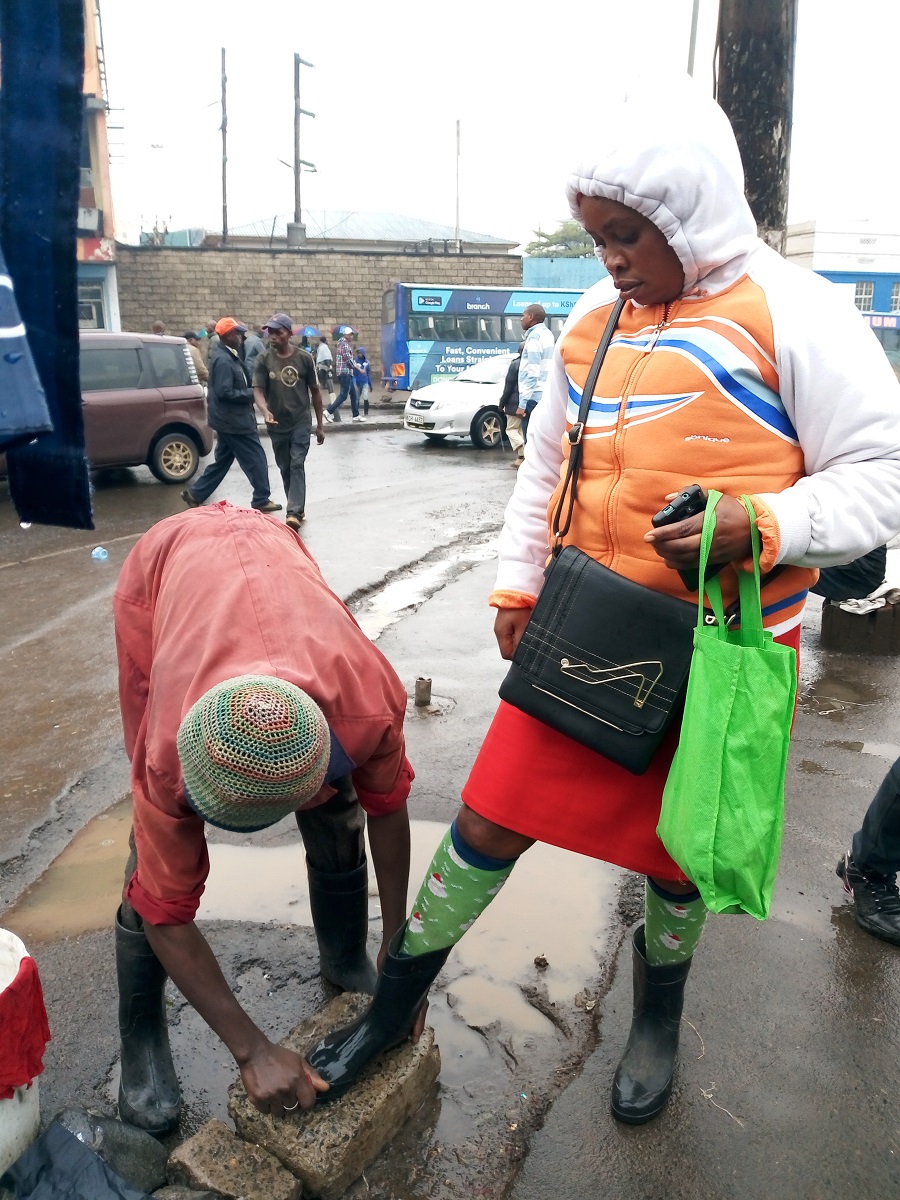 They overpowered Rashid, shoved him hard inside the van, sending his jaws to kiss the van's door. The impact was hard. "When I tried to spit my three teeth were out and blood oozing from my mouth," he recalls.
Even then he was still taken to the City Council court where he was charged with littering the street, fined Ksh100 and locked in for several hours. After being released, he went to hospital and was given some pain killers.
The hospital attendants advised him to get a P3 form from police so he could get justice. "My journey to justice first hit a snag when police demanded that I had to pay cash to access the form. The poor have no place in this society. I lost three teeth, I sustained a broken rib but no one cares, life goes on as usual," he says.
After a few weeks he had recovered and was back at Marikiti to rejoin his colleagues and do the only work he has.
He says he has since forgiven the askaris who clobbered him. "What goes round comes round," he says. "I will one day get justice in their presence and they won't believe. It's only a matter of time."
CRUDE WAYS CITY ASKARIS DEAL WITH HAWKERS