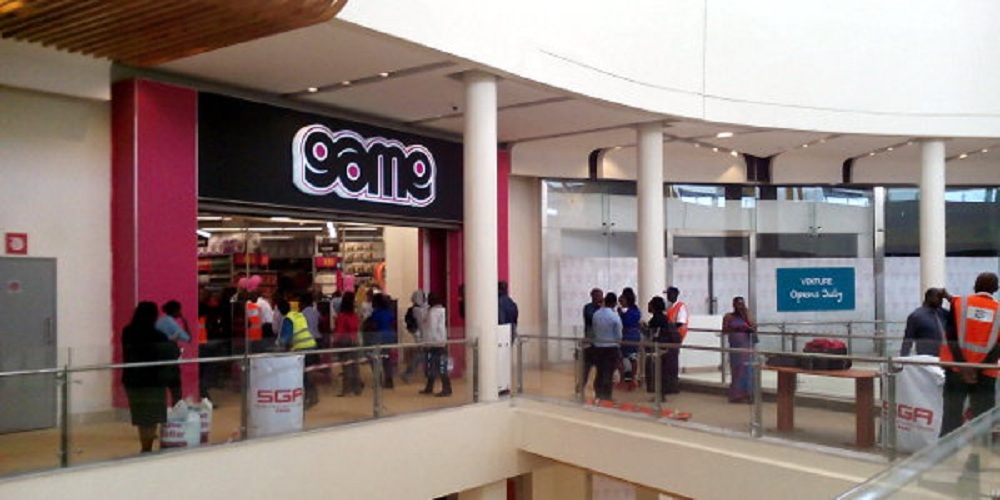 From 2000 to 2008 Nairobi's added 72 000 square, metres of retail real estate to East Africa's largest commercial hub. This build was spread across three shopping precincts. In the nine years from 2009 to 2017, the city added another 351, 900 square metres of retail real estate across 17 developments. This expansion represents nearly five times the retail real estate build of the previous decade.
"Kenya's strong economic growth of the last decade presented a favourable retail real estate investment proposition. The country's relatively sophisticated domestic retail and real estate investment sectors were not slow to leverage this opportunity. Kenya's competitive local financial services sector – strengthened by the presence of regional and global banks – was also critical in, "delivering the capital and global sector expertise able to maximise Nairobi's retail real estate opportunity," says Gerhard Zeelie, Head of Real Estate Finance, Africa Regions at Standard Bank which operates as Stanbic Bank in Kenya.
The result is that, today, most analysists agree that Nairobi is currently oversupplied with retail space. Certainly, "many of Nairobi's newer developments have taken much longer to mature than initially anticipated – with vacancy rates only reducing below 10% after two to three years' operation," explains Zeelie.
Kenya's longer-term growth prospects are, however, likely to re-ignite activity in Nairobi's real estate sector absorbing stock over the medium term. Factors that could drive take up of real estate stock include, for example, the development of the country's oil and gas sectors. Once this starts in earnest this will augment Kenya's on-going infrastructure build supporting the country's existing urbanisation and broader consumer themes.
At the same time Nairobi's retail market continues to change very quickly, adding new entrants all the time. These entrants are rapidly evolving – and responding to – changed consumer behaviour.
For example, malls in Nairobi are mainly busy over the weekend. Extreme traffic congestion means that, "people buy the basics at their local markets during the week, waiting for the weekend to travel to a destination mall that mixes both retail, health, wellness and leisure to deliver a fun experience for the whole family," explains Mr Zeelie. While this means that established malls have quite a good captive market, it also means that consumers in Nairobi plan their mall visits a lot more than residents of less congested cities. As such, in future, the scope for digital advertising during the week, when potential customers are planning their mall visits, is likely to be a key determinant of shopping patterns in Nairobi.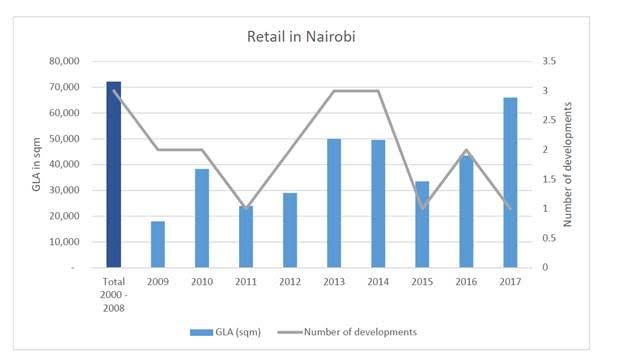 The fact that malls also need to provide experiences for the whole family also means that both brand mix and activity profile – and the relative space allocation of retail versus, leisure, entertainment and health and wellness – is also changing quickly in Nairobi shopping precincts. The recently opened Two Rivers Mall, boasting over 60 000 square meters of retail space is, "both a flagship development and bell weather for how Nairobi's retail real estate market is evolving – as well as how it is likely to perform," says Zeelie.
Certainly, compared with a decade ago, "Nairobi has a far broader range of retail real estate product and brand options," says Mr Zeelie. While Nairobi has had malls for quite some time, recently completed centres are significantly more modern, introducing a wider selection of brand and product options with international retail competitors now adding further dynamism and new models to the market.
Until relatively recently, for example, the market was dominated by local retailers. With the recent arrival of global rivals Game and Carrefour, the market has seen both an increase in investment and choice – and higher levels of competition in the last 18 months. "It will be interesting to see how these retailers perform over the next three to five years, especially given Nairobi's very different – and irregular – shopping habits," says Mr Zeelie.
While all these changes are likely to drive a new wave of growth in Nairobi's retail real estate sector, even when Kenya's longer term economic growth prospects are considered the, "robust retail real estate build of the last decade means that for the foreseeable future Nairobi is probably oversupplied with stock," says Mr Zeelie.
In addition, given the cost, long investment tenors and slowed rate of retail stock utilisation, "as well as the significant increase in supply over the last decade, investors should not be looking for stellar returns overnight," cautions Zeelie.
"That said, the established trajectory of Kenya's broader economic growth, the experience and sophistication of the local real estate and financial services sectors, the sustained interest of global retail majors and the resilience and rapid digital evolution of the Kenyan consumer bode well for the long-term prospects of Nairobi's retail real estate sector. These fundamentals not only, "justify the build of the last decade, but also position the sector to innovate new growth as Kenya looks to its next big development themes – in oil and gas and associated infrastructure and service builds," says Zeelie.