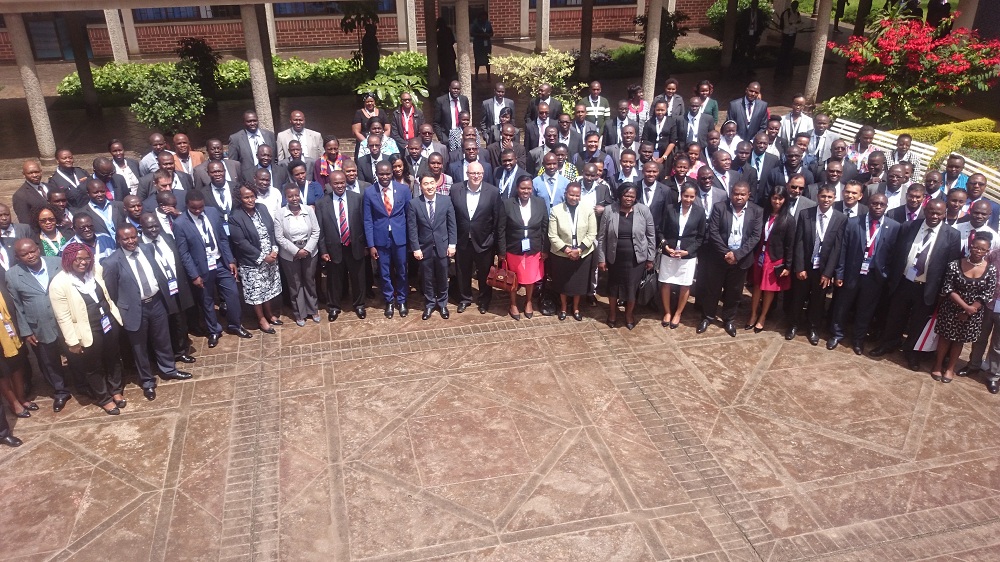 Former African Union Commission deputy chairperson Erastus Mwencha has called on member countries of the World Customs Organisation, East and Southern Africa, Regional Office for Capacity Building to encourage trade among them without feeling that some will benefit more than others.
"We must minimise cross-border costs in Africa. Globally, when the Trade Facilitation Agreement was introduced, it shows that if the TFA is implemented optimally, there will be a cost reduction of up to 14%. This will add to the global trade value of about 1 trillion dollars; therefore, adding to the global GDP of about 75 trillion. This is a major contribution. The TFA also brings about new markets," he said.
"When African countries trade amongst each other, for example, the tariff is about 12% but when Africa trades the rest of the world, the tariff's drops to 8%. Implementing the TFA addresses these challenges. Cost reduction gains our region's markets to trade, therefore, optimising resource allocation, added Mwencha, who was the keynote speaker at the 2nd East and Southern Africa (ESA) Regional Research Conference.
Speaking two-day conference, which started Thursday at the Kenya School of Monetary Studies in Nairobi, Head of the Kenya Revenue School of Revenue Administration (KESRA) Ms Beatrice Memo voiced her support for regional integration.
"Our countries in Africa possess complimentary synergies in terms of their competitive advantages. It is this diversity that we must leverage on to grow our economies. In light of this, we need to open our borders to facilitate the growth as customs is now considered a global village. It is for this reason that KESRA agreed to co-host this conference with the World Customs Organisation East and Southern Africa Regional Office for Capacity Building (WCO ESA ROCB) with a view of sharing experiences and find a solution for the African market challenges," said Memo is also chairs the Regional Training Centre.
Delegates from Belgium, Ethiopia, South Africa, Malawi, Rwanda, Australia, Mauritius, Botswana, Comoros, Zimbabwe, Madagascar, Uganda, and Tanzania are attending the conference, which is discussing trade and integration among the ESA member countries.
Other speakers and panelists expected to discuss various topics include Dr Mukhisa Kituyi, Secretary-General of the United Nations Conference on Trade and Development (UNCTAD) Dr Mukisha Kituyi and Trade Principal Secretary Dr Chris Kiptoo.