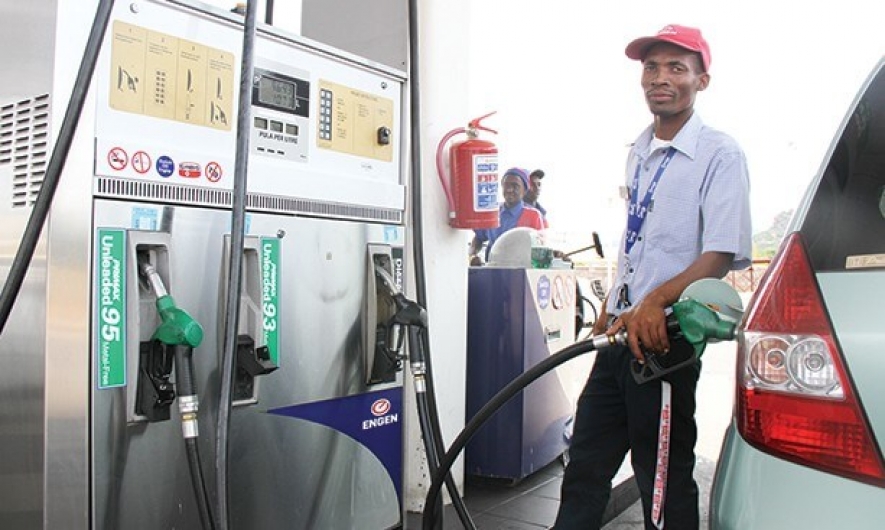 Energy and Petroleum Regulatory Authority has raised the price of Super Petrol and Diesel by Ksh 3.07 and Ksh 0.39 per litre respectively in Nairobi.
Kerosene, however, decreases by Kshs 0.34 per litre. The pump prices are inclusive of 8% Value Added Tax (VAT) in line with the provisions of the Finance Act 2018.
This means the price of Super Petrol will rise to Ksh 115.10 in Nairobi while that of Diesel will shoot to Ksh 104.76. That of Kerosene will go down to Ksh 104.28.
Last month, the regulator had increased the prices of Super Petrol, Diesel and Kerosene by Ksh 5.43, Ksh 2.24 and Ksh 2.40 per litre respectively for Nairobi.
This month's changes are as a consequence of average landed cost of imported Super Petrol increasing by 4.54% from US$514.72 per cubic metre in April 2019 to US$538.08 per cubic metre in May 2019, Director General Robert Pavel Oimeke said in a statement.
It said the average landed cost of diesel increased by 0.52% from US$533.07 per cubic metre to US$535.84 per cubic metre while Kerosene decreased by 0.43% from US$535.17 per cubic metre to US$532.89 per cubic metre.
Here are new pump prices for other major towns across the country: