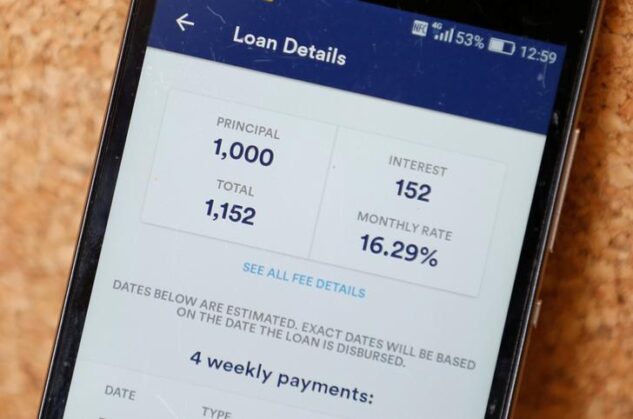 Digital credit providers have barely two weeks left to register their details with the Central Bank of Kenya (CBK).
They are required to do so by January 21, 2022 following the assent by President Uhuru Kenyatta on the Central Bank of Kenya (Amendment) Act, 2021 on December 7, 2021. The act established CBK as the regulatory body for previously unregulated digital credit providers, with the Central Bank handed powers to license and supervise the activities of the digital lenders.
According to CBK, registration of digital credit providers "will facilitate smooth transition from an unregulated to a regulated environment." The lenders can submit their details via a form accessible on the CBK website.
"The details will form the basis of early engagement between CBK and the DCPs for effective implementation of the Act," CBK states.
The Amendment requires CBK to publish Regulations on digital lending within three months, i.e by March 23, 2022. CBK says it has developed the draft Regulations and is welcoming public consultation.
CBK has invited interested members of the public to provide comments on the draft Regulations that can be downloaded from the Central Bank of Kenya website. They also have until January 21, 2022.
The Central Bank highlighted the boom in Kenya's mobile lending industry alongside widespread concerns on the practices of  various digital lenders.
''With the recent advances in technology and ongoing innovations, lending through digital channels, particularly mobile phones, has grown significantly in Kenya.''
''However, concerns have been raised by the public about the predatory practices of the unregulated digital credit providers, and in particular, their high cost, unethical debt collection practices, and the abuse of personal information," CBK noted in a statement.
Stakeholders including lobby groups for digital lenders are expected to contribute to the discussion on the proposed regulations which cover various aspects of their operations.
'The Regulations provide for inter alia the licensing, governance, and credit operations of Digital Credit Providers (DCPs). They further provide for consumer protection, credit information sharing, and elaborate on the Anti-Money Laundering and Combating the Financing of Terrorism (AML/CFT) obligations of DCPs,''  CBK stated.