---
Imagine a Kenyan doctor facing a patient with a condition they are unfamiliar with, and coming very close to finding the answer to cure the patient but still falls short, the diagnosis needs input from a doctor who specializes in that condition, perhaps that doctor is not available in Kenya but there happens to be one in Morocco.
Or better still, a Kenyan doctor in Mombasa consulting a doctor in Nairobi on how best to approach treatment for a patient. The two doctors join forces and come up with the best plan to cure the patient in question.
That is the solution that Medixus offers.
Medixus is an application for African doctors to find peers and mentors to discuss challenging patient cases in real-time. The application can only be used by medical professionals only.
Besides the interactional case discussion feature which drives communication between facilities and borders, the application also contains a continued medical education portal for medics to engage with learning& research material, as well as a tool for streamlining patient handover to improve communication within a facility.
Upon downloading the app, the medical professionals wishing to onboard undergo a verification process and then are able to create a profile detailing their main specialty of interest and the hospital they work for – so colleagues know where they can be found.
Medixus
Medixus was founded by British- Nigerian businesswoman Nicole Kayode in 2017 with the intention of creating a medium for medical professionals to exchange ideas and consult.
Ms Kayode is the current CEO, Medixus.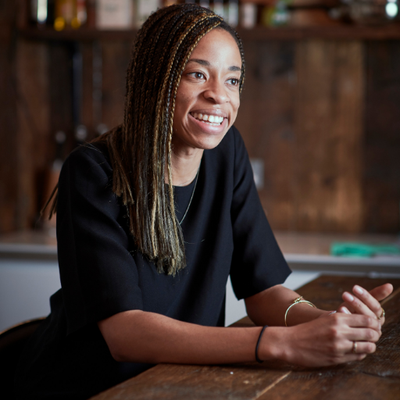 Since then, Medixus has grown into a team that includes former researchers, medical doctors and healthcare strategists.
The app which has already attracted a USD15, 000 grant from Impact Investor Villgro Kenya has already hit a milestone with almost 1,000 doctors onboarded.
"The objective is to achieve quality healthcare for everyone and by connecting medics with the right knowledge, at the right time that becomes possible. With the current pandemic, and the pace at which knowledge around COVID-19 is evolving, the need for such a solution has become even more acute," said Ms. Kayode in an interview with Business Today.
"The platform intentionally focuses on connecting Africa doctors with African doctors so that knowledge relevant to local disease burdens and treatment pathways can be shared, and solutions scaled quickly across the continent" added Ms. Kayode.
Business Model
Medixus' primary business model is subscription.
The app does not charge individual doctors but charges hospitals and other such entities a specific fee for the service.
At the moment, as part of their support with the COVID-19 pandemic, entities can use the app for the first three months upon subscription after which subscription payments will be due.