On Tuesday, January 25, social media was abuzz with chatter on BBC Africa's documentary on private detective Jane Mugo.
The documentary elicited a myriad of comical, displeased and impressed reactions from netizens and in response, Jane had something to say.
She opened with hearty thanks to The Lord, her followers, Kenya and Africa for making her the number one detective and " Trending world nur one"(sic). She asserted that publicity, good or bad, was a win in her books.
"While the world is congratulating me for winning a male-dominated job, I saw some cheap desperate bloggers vomiting hatred looking for cheap publicity. How I wish you can post your life, mother, daughter, sister or achievements we respond," she wrote.
Sharing the spirited reply to her 'haters', Jane urged them to stick around to witness more of her wins – including an international award in the works.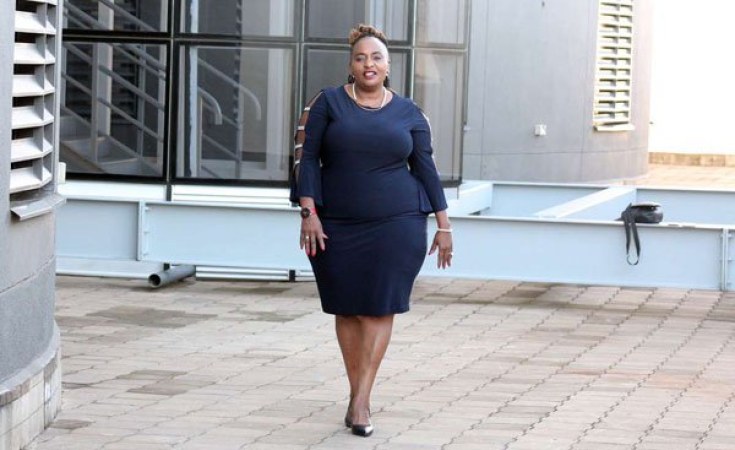 The documentary was investigated and presented by BBC Television and radio presenter Sharon Machira. While several people around the world enjoyed the feature, she too took on the wrath from hostile Kenyans.
A section of Kenyans couldn't hide their disappointment, questioning the journalistic standards and ethical implications of the documentary.
In particular, they questioned claims made by Mugo and why they weren't interrogated further. Among other things, it was claimed that she had cracked hundreds of confidential cases including murders and kidnappings.
A representative for private security companies had stated in the documentary that they were wary of Mugo and her methods due to various allegations of misconduct and criminal activity associated with her. She has been charged with threatening to kill and was accused of kidnapping a man and forcing him to pay Ksh440,000.
Some did not solely blame Machira for the production, BBC News Africa bureau editor, Vladimir Hernandes found himself on the receiving end of criticism as well.
For most people, however, the documentary was simply a fascinating, hilarious production that inspired countless memes and jokes.
Sample some of the reactions below: