The v****m in the video of police brutality that went viral on social media has acquired a new celebrity status after emerging alive and kicking even after news that he had d**d.
The 36-year-old Boniface Manono has become the poster boy of the anti-IEBC demonstrations, with local and international media running footage of him being chased and kicked while lying on the ground motionless by at least three police officers.


The footage immediately drew widespread condemnation on excessive use of force by the police to disperse the protesters. Many expected to see a bruised face and perhaps a limp, but he was well composed and showed no sign of i****y although he was taken to hospital for check-up.
Although he claims he was returning from a personal engagement in Westlands when he ran into the protesters on University Way, pictures circulating on social media show him to be among the protesters.
On Tuesday afternoon when his whereabouts became public, he rose to become the most sought after man by local media and a martyr of sorts among friends and neighbours.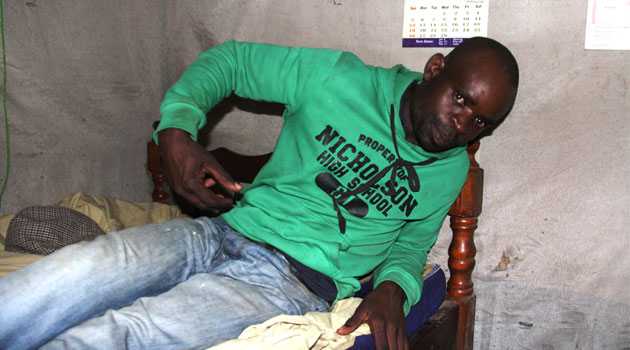 Mr Manono made the public appearance outside Coptic hospital to dispel reports that he had d**d as a result of the i******s. He said a well-wisher had taken him to the hospital for treatment. Moments after his TV interview went on air, he was swarmed by excited Nairobians who wanted a piece of him. (additional reporting  by Nairobi News)