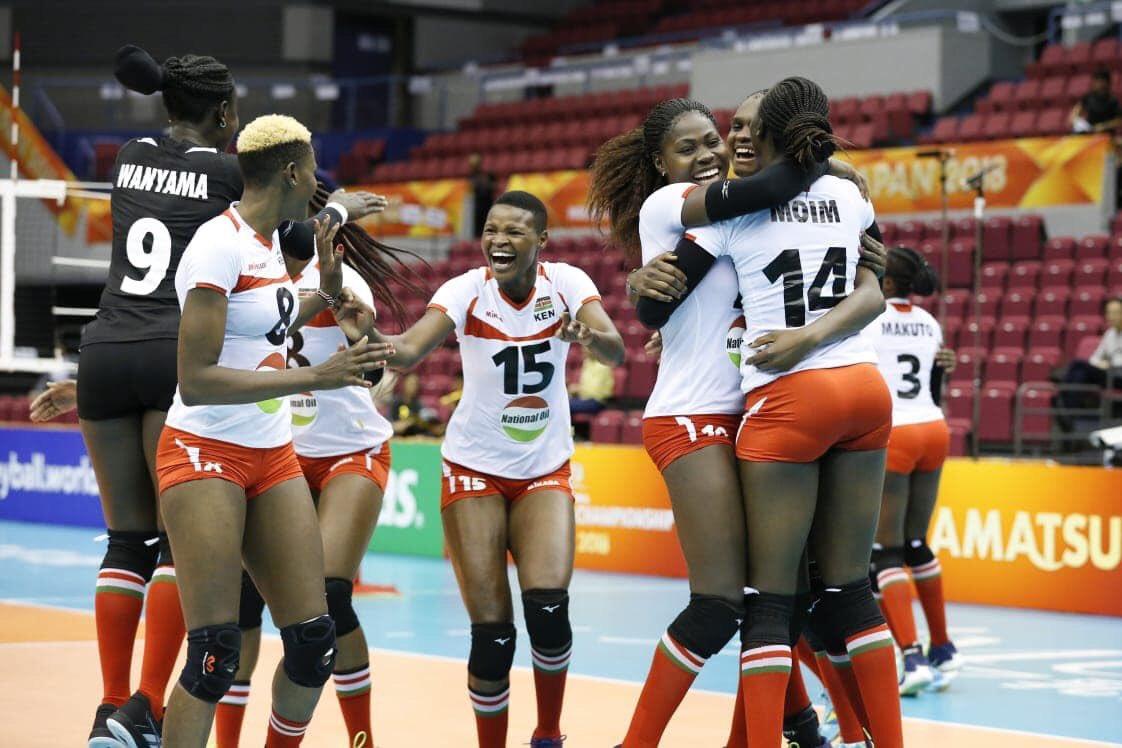 After a magnificent run in the African Nations Cup, Malkia Strikers failed to clinch the title for the 10th time having lost to defending champions Cameroon by 3 sets to two.
The girls of Kenya had won against Cameroon in their last group fixture, completing an amazing comeback from two sets down to winning the match by 3 sets. The group win against Cameroon plotted them against Senegal in the semifinals, an opponent they eased past with 3 sets to none.
Under Italian Coach, Shaileen Ramdoo, Malkia have shown tremendous improvements winning all their matches to get to the finals. They only fell short against Cameroon after a close contest. They were only unlucky not to win the final despite being favourites coming into match.
Malkia Strikers had twice fought to level the scores a 2-2 before losing the tie breaker as the West Africans triumphed 25-17,25-27,25-23,23-25,16-14 to successful defend their crown. Poor reception by the Malkia Strikers cost them the match as Cameroon capitalized on Kenya's mistakes to successfully defend the title.
[Read: Italian tactician spurs Malkia Strikers to Africa Nations Semis]
It is however not the end of the road for the Malkia Strikers as the team prepares to jet out for Olympic Games qualifiers which will be played in Italy from August 2-4 where they are scheduled to face World Championships runners up Italy then Netherlands and Belgium.
Judging on the recent performances of the Kenyan ladies, Malkia stands a chance of qualifying for the Olympic games if the prepare as well as they did of the African Nations Cup. Qualifying for the African tournament could not have happened were it not for the resilience of the players.
The players were lamenting about unpaid allowances and hotel fees during their qualifying trip at Uganda. A few hours before their last match, the team faced the risk of having their passports confiscated over unpaid hotel bills amounting to well over Ksh 1 million. Supposedly, the government delayed in remitting the funds the team needed for the tournament.
Malkia will be expected to give their all at the Olympic games qualifiers as Kenya has not featured in the competition for 15 years. their last outing dating back to 2004 where they finished at position 11, similar to the previous and first outing in 2000.
Malkia will then head to Morocco to defend their 2015 all Africa games title from August 16th to 30th.
[Read: Malkia Strikers bolster technical bench with Italian coach]