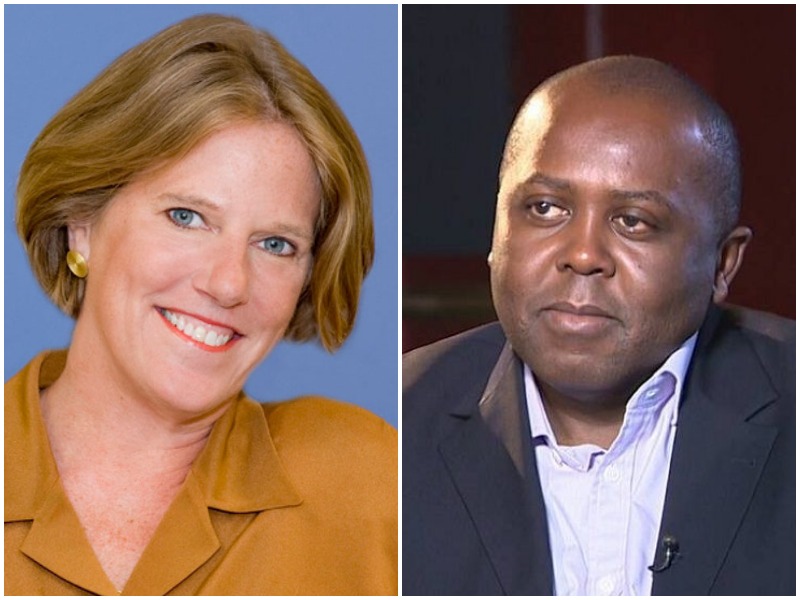 M-Kopa, the Nairobi based energy company that sells home solar services in East Africa, appointed Elizabeth L. Littlefield as the new board chair after Mugo Kibati accepted the chief executive officer position at Telkom Kenya.
In a statement on December 6, M-Kopa said that Ms. Littlefield will replace Mr. Kibati who has been serving as chair of the solar firm's board since February 2016. 
On the services that M-Kopa provides, the new Board Chair said, "We have a responsibility and an opportunity to deliver even more. I know our team shares a passion for serving our customers and inventing new productive uses for our platform."
Ms. Littlefield is an American financial executive, whose career began with a 17-year stint at JP Morgan, one of the biggest banks in the US, from 1982.
A graduate of US institution Brown University with a BA in International Relations, Ms. Littlefield had also attended the Paris Institute of Political Studies and the Columbia University global center at Paris, France. 
In 1999, she joined the World Bank in a leadership role until 2010.
READ : M-KOPA SOLAR BAGS SH133 MILLION FUTURE ENERGY PRIZE 
Between 2010 and 2017, the new M-Kopa Board Chair served as the President and CEO of the Overseas Private Investment Corporation (OPIC), the U.S. Government's development finance institution.
The agency, a principal source of financing under former US President Barrack Obama's Power Africa initiative, expanded its portfolio to Ksh2.46 trillion, doubled its investment in Sub-Saharan Africa and grew renewable energy investments 10 fold.
Former US President Obama also appointed Ms. Littlefield to to serve as a member of the White House Global Development Council and the President's Export Council, an organisation that advise the American head of state on matters international trade.
She has been on the M-Kopa board since 2017, and has also served on the boards of many other global organisations.
M-Kopa CEO Jesse Moore said she was delighted that "Elizabeth" was the new chair for what she termed "this next chapter in our growth story."
"Her (Ms. Littlefield) global experience will be important as we continue to expand into new markets and launch new products," Mr. Moore said.
READ : MUGO KIBATI IS NEW TELKOM KENYA CEO AFTER ALDO MAREUSE QUITS 
The M-Kopa CEO also thanked outgoing board Chair Mr. Kibati, for his "vision and leadership" towards the firm's ambitious objective of universal electrification.
Mr. Moore said, "The whole industry owes him a debt of thanks for his tireless work with governments, partners and investors to establish off-grid solar as a recognised part of the power mix."
According to M-Kopa, Mr. Kibati's tenure as Chair of the board had seen the firm unveil a range of new upgrades to its system including digital TVs, internet-enabled smart phones, fridges and financial services.
The former Director General of Kenya's Vision 2030 also helped M-Kopa cement its leadership of the "pay-as-you-go" solar industry globally and emerg as one of the biggest Internet of Things (IOT) companies in Africa – thanks to its range of connected appliances. 
SEE ALSO : ARRESTED KENYA PIPELINE MD REPLACED