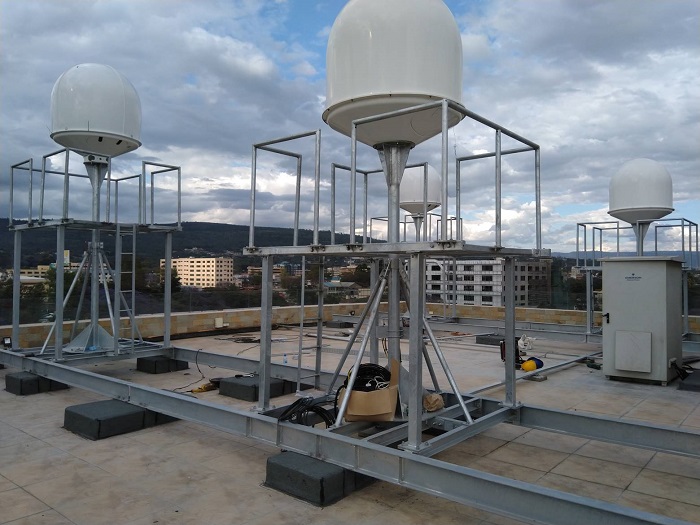 Loon, the Alphabet company working to launch balloon-powered Internet on Telkom Kenya's network in 2019, on Wednesday announced that it has secured all necessary regulatory approvals and has begun importing and installing ground infrastructure in Kenya. With this progress, Loon and Telkom expect to begin conducting initial tests with balloons over the country in the first half of 2019.
Chief Executive Officer Alastair Westgarth said the two companies are working collaboratively with governmental agencies to bring Loon's service to Kenya.
"Together with Telkom Kenya, we have been working in close collaboration with the Kenya Communications Authority, Civil Aviation Authority, and others to secure the needed approvals to usher in Africa's first-ever deployment of this innovative solution to connect unconnected and under-connected communities. We are grateful to these agencies for their support, collaboration, and innovative approach to expanding connectivity," he said.
On its part, Telkom Kenya stated: "Telkom remains focused on bringing innovative products and solutions to the Kenyan market. Our association with Loon will see us partner with a pioneer in the use of high altitude balloons to provide LTE coverage across larger areas in Kenya. This collaboration represents another important step towards Telkom's quest to provide high-quality, reliable and affordable data offerings to its customers and Kenyans in under-served locations across the country."
Communications Authority's Director General Francis Wangusi said they granted the requisite approvals to the two entities for deployment of Internet services using Loon's Balloon powered technology on a trial basis.
"CA wishes to congratulate Telkom Kenya and Loon LLC on making progress toward the launch of Internet services in the underserved and un-served regions of the country, using new and innovative technologies. The Authority granted the requisite approvals to the two entities for deployment of Internet services using Loon's Balloon powered technology on a trial basis. We encourage other industry players to leverage on new and emerging technologies to roll out ICT services, particularly in remote and rural parts of the country.''
The regulatory approvals allow Loon to host Telkom spectrum on its stratospheric balloons; utilise millimeter wave spectrum to send connectivity from the ground to balloons overhead, and import and install ground infrastructure. Thus far, Loon has worked with Telkom, Nokia, the East Africa Data Centre, and Liquid Telecom to install ground stations in Nairobi and Nakuru.
Loon's solution works by beaming Internet connectivity from these ground stations to a balloon 20km overhead. From there, the signal can be sent across multiple balloons, creating a network of floating cell towers that deliver connectivity directly to a user's LTE-enabled device below. Earlier this year, Loon announced advances in its ability to share connectivity among multiple balloons. Combined with the large coverage area of each balloon – roughly 30 times greater than a ground-based system – Loon makes it possible to provide service to traditionally hard-to-reach areas.
READ: KENYAN CONSUMERS SHY AWAY FROM FUNDING INTERNET PROVIDERS
In Kenya, Loon and Telkom have announced that the initial service area will be in the general region of central Kenya, some of which has been difficult to service due to mountainous and inaccessible terrain.