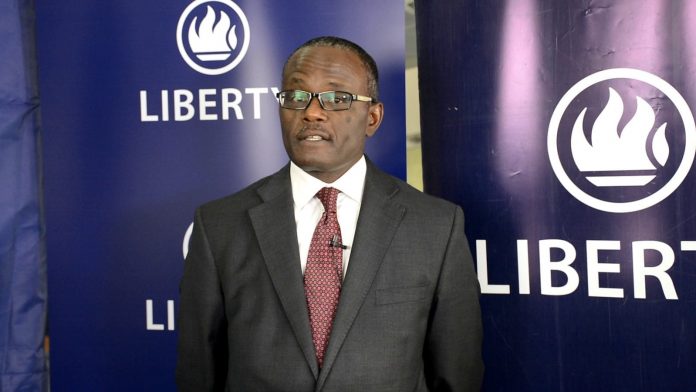 Liberty Kenya Holdings Plc has announced that its profits for the financial year ended December 31, 2021, will dip by more than 25 percent as compared to the previous year.
In a statement on Wednesday, Liberty Kenya said that the impact of Covid-19 has resulted in significantly higher risk claims in 2021 negatively impacting the consolidated financial results.
"Liberty Kenya Holdings Plc is issuing this profit warning announcement for the Information of investors and the general public. Based on preliminary unaudited consolidated financial results, the Board of the Company wishes to announce that, the consolidated earnings after taxation for the year ended 31 December 2021 are likely to be lower by at least 25 percent than the audited earnings after taxation reported for the same period in 2020," the company announced.
"However, the Directors and Management are pleased to highlight that the Company and its subsidiaries have maintained a very strong capital base, sufficient liquidity and the ability to meet their obligations even in these unprecedented times."
Liberty Kenya is among the five largest life insurance companies in Kenya.
For the first six months of 2021, Liberty Kenya posted a decline in net earnings to Ksh265.1 million from Ksh383.8 million in H1, 2020.
The underwriter's total income increased from Ksh4.5 billion to Ksh5.6 billion in H1 2021.
In 2020, Liberty Kenya reported a  percent dip in net profit for the year 2020 to Ksh676 million from Ksh690 million in 2019. Its assets increased to Ksh39.3 billion at the end of 2020, compared to Ksh38.2 billion at the end of 2019, a 3 percent jump.
The firm's directors did not recommend a dividend for the year 2020, "taking into consideration the prevailing uncertain economic and market-related circumstances".
Read: Liberty Life Unveils New Critical Illness & Income Protection Plan
>>> Letshego, Liberty Launch Funeral Insurance Product