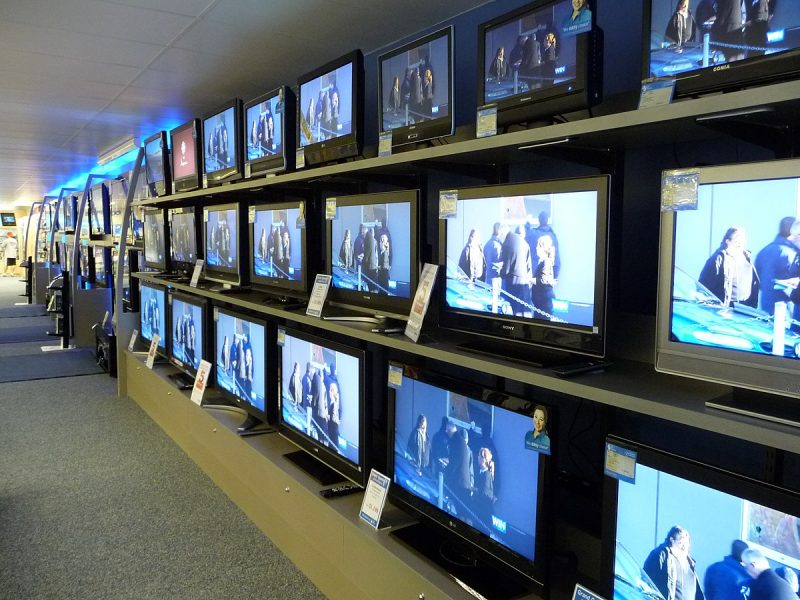 The story of the Kenyan audience's love story with the programming on mainstream media is like a tale of a man who fell in love with a lady, broke up with her, got back with her and then broke up again.
Kenyans were ardent followers of the comedy block on the Kenya Broadcasting Corporation (KBC) in the 1990s, which included programmes such as Vioja Mahakamani, Vitimbi and Tausi, among other shows.
Programming evolved when the Kenya Television Network (KTN) entered the market. It raised the bar by introducing fresh shows, including Jennifer Gatero's Better Days, which became an instant hit. Much later, the broadcaster would premiere Insignia Production's Changing Times, which is one of the most popular shows with the 18-49 demographic up to date.
Then came a disruptor, Citizen TV, which won the Kenyan audience instantly with new shows whose appeal cut across all audiences. That's how the Royal Media Services station surged ahead of all other local TV stations to become the most popular free to air station, a status which it has held on to until now.
Recently, all of the local stations invested heavily in their editorial departments by recruiting new talent in a bid to improve their ratings, which is good actually but production seems to have been relegated to the back seat in terms of investment.
But that ought not to have been the case, with exception of a few good shows, Kenyans have largely fallen out of love with Kenyan TV and sadly enough the situation cuts across all audiences.
READ: WHY VIUSASA WAS DOOMED TO FAIL FROM THE START
The norm currently is that everyone watches news and as soon as they are done, they switch gears and start watching their favourite American shows.
It also applies for the elite audience who switch to BBC News, CNN, Aljazeera, CNBC and Bloomberg as soon as they are done watching local news.
Don't get me wrong. At the moment there a few good Kenyan shows like Churchill Show and The Wicked Edition on NTV, My Two Wives and Get in the Kitchen on KTN home. I can never fault soap operas because they have their target audience.
However, that's just about it. The other shows on Kenyan TV leave a lot to be desired especially when it comes to comedy.
Recently, Citizen TV run a promo that celebrated the 12th anniversary of their local shows. The issue, however, is that at the moment all those shows are well past their prime date and no longer in sync with what the audience wants to watch.
NTV, on the other hand, added new shows to its portfolio including Mafundi, Being Bahati, Trap House and Lit 360. Out of all these, only the latter is a success. The rest are considerable flops.
The America effect
Competition for audiences in the United States is cutthroat; there are the free to air networks, including ABC, FOX, CBS, NBC and The CW and then there are the pay TV (cable) networks, including HBO, AMC, Starz, among many others. Competition also comes from Video on Demand (VOD) platforms headlined by Netflix, Amazon Prime, Hulu, CW Seed, CBS All Access and Crackle.

Lesson 1-Cancel a show if it's no longer popular with the audience
The American channels compete for the same audience. So steep is the competition that a show gets cancelled when it fails to attract audiences. A good example is ABC's drama series,Ten Days in the Valley, which averaged 2.155 million viewers in the 18-49 target audience before it got cancelled after 10 episodes.
Americans also staged an online campaign to have some cancelled fan favourite shows brought back including Lucifer and Designated Survivor, which had been cancelled on FOX and ABC. Netflix picked up the shows due to public demand.
Shows also go on break to allow producers to re-fresh their ideas.The break is known as the mid-season break/hiatus which runs from September to June. During this period other shows come into the schedule to allow production of the off-schedule shows to resume production.
Lesson 2- Let's have variety
The Kenyan audience has been choked with the same content across all the channels. Schedules of the Kenyan TV stations are almost similar. Even President Uhuru Kenyatta on November 23 claimed he no longer watches TV because of political analysts. Since Tusker Project Fame, there has not been a serious locally produced reality show on TV.
There is also zero investment in drama. Americans on the other hand are spoilt for choice.

Lesson 3 – If we have a variety of good shows, Kenyan TV will be competitive
If you ask anyone who watches TV series, they will tell you that if they work, they don't have the time to keep up with foreign shows because there are a lot of good shows and not enough time to watch them.
SEE ALSO: SHORTAGE OF MEDIA TALENT OR JUST POOR HIRING STRATEGY?
The competition for the American audience is usually at its optimum on Wednesday nights. The audience can choose between watching. Star and Empire on FOX. The Goldbergs, American Housewife, Modern Family, Single Parents and A million little things on ABC. The One Chicago block on NBC. Survivor, Seal Team, Criminal Minds on CBS. Riverdale, All American on The CW.
All these shows are popular and attract more than 1 million viewers save for the ones on CW because it targets the teens.

Editor's Note: I have excluded Maisha Magic East and Switch TV from my analysis because of the resources at the disposal of the former and the latter is relatively new in the market