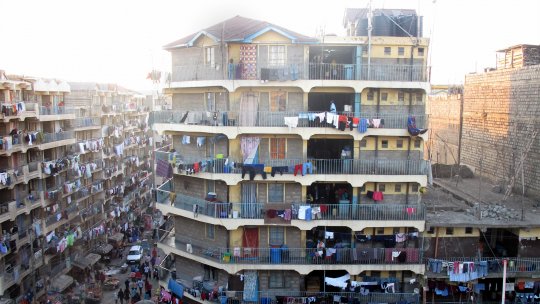 The National Intelligence Service (NIS) has lobbied the National Assembly's Administration and National Security committee to include a tenants registry in the Narcotics, Drugs and Psychotropic Substances (Control) Amendment Bill.
If the bill sails through and becomes law, landlords and property owners will be required to maintain a registry of tenants, complete with personal data including names, phone numbers, postal address and e-mail. Tenants will also be required to disclose other information such as employment status, place of employment and their home country.
It will be mandatory for landlords and property owners to conduct due diligence and background checks on new tenants.
Landlords and property owners who fail to maintain the records and conduct background checks will be liable to face punishment including a fine of Ksh1 million or two years in jail.
According to NIS, the registry will aid in the war against drug trafficking by facilitating easier tracking and access to crucial information. The proposal has, however, fueled debate on increased surveillance programs by state agencies.
The bill is headed for a second reading in the National Assembly. While NIS maintains that the registry would be key in fighting the narcotics trade, it will also offer the agency access to personal data of more than 5 million Kenyans who lease various residential and commercial spaces around the country.
"Every owner, occupier or persons concerned with management of any premises, shall keep a register in his premises and shall enter the name and address of every tenant and occupier who occupies the premise.
"The rational of the new section is to provide for landlords and owners of buildings to conduct due diligence on their tenants and occupiers of their premises," the committee noted in amendments to the bill.
It also proposes serious punishment for property owners and landlords who allow their premises to be used for illegal activities related to the narcotics trade.
They face a fine of Ksh20 million or a term of imprisonment of not less than 10 years or both if their premises are used for drugs manufacture and trading.
In addition, law enforcement officers or public officers who aid in the trafficking of drugs face a Sh20 million fine or 20 years in jail time.
The proposal comes amid raging debate on a separate bill before Parliament amending the Official Secrets Act.
The amendments would make it mandatory for any owner of a mobile device or communication gadget to provide information on persons and data being pursued for national security breaches.
If successful, the bill would see Kenyans fined Ksh1 million for refusing to disclose phone records, text messages, e-mails or Whatsapp messages.