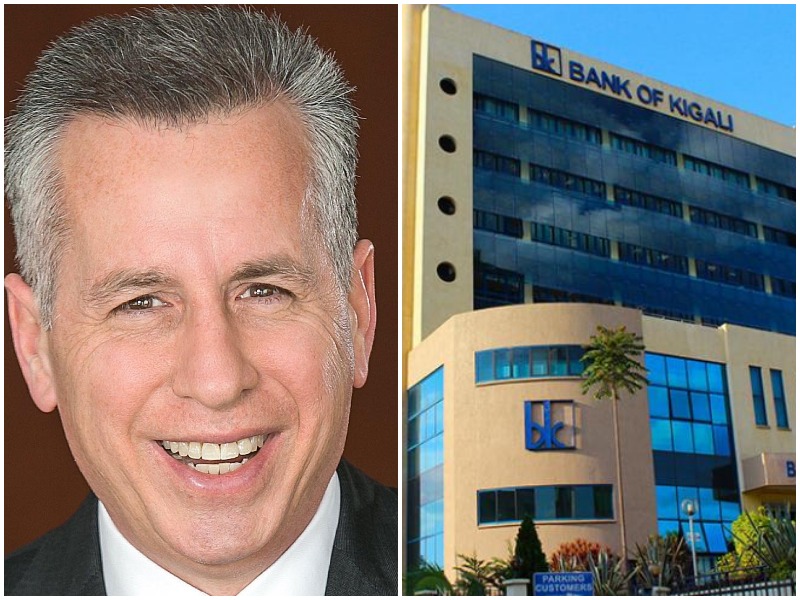 For Marc Holtzman, a sum of Ksh1.97 million will tingle in his bank account every month.
Additionally, the chair of the board of Bank of Kigali (BK) could receive other sums that could push the amount to an annual total of over Ksh25.6 million.
The amounts, excluding taxes in Rwanda, are what shareholders of BK Group approved during their annual general meeting held on May 8.
According to resolutions stipulated within a notice from the lender's AGM, the bank will also pay its international directors an annual retainer of Ksh2.02 million, excluding taxes.
The retainer, payable quarterly, applies to Holtzman who is a Hong Kong resident and a former campaigner for former US President Ronald Reagan.
BK Group will also pay its directors allowances of Ksh101,000 for sitting on a committee, and Ksh202,000 for full board meetings.
"For international directors, the fee is USD5,000 (Ksh505,000)," the BK Group AGM resolutions said.
[Read: Banned! No more g******g ads after May]
According to BK Group, the renumeration for its directors is unchanged from the previous year.
BK Group of Rwanda is cross-listed on the Nairobi Securities Exchange (NSE), with its primary listing on the Rwanda Stock Exchange.
It is the largest lender by assets in Rwanda and began trading at the Nairobi bourse in November 2018. The stock price for the Kigali based bank regularly stagnate at a reserve price of around Ksh30.
Other resolutions that were passed at BK Group's AGM include the re-election of four directors, as well as a dividend declaration of Rwandan Francs 12.2 (Ksh1.36)
At the same time, the bank's shareholders resolved a Rwandan France 126 (Ksh14) per share for a divididen reinvestment plan. This means the Ksh14 per ordinary share will be pumped back into the company.
[See Also: Why the president needs a HR adviser]