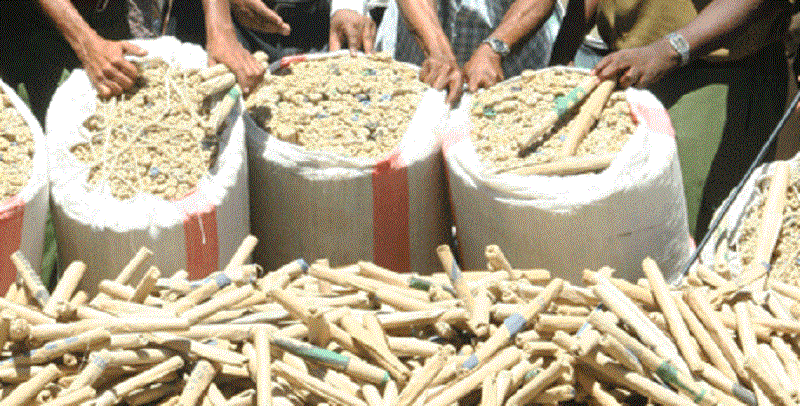 The Kenya Revenue Authority (KRA) has intercepted 17 kilogrammes of m*******a with a
street value of Ksh 680,000 at the Suam Border.
Security agents a******d the s*****t who was ferrying the substance on a motorcycle and
he will be arraigned in court once investigations are complete, KRA Commissioner – Customs & Border Control Julius Musyoki said.
He added preliminary investigations revealed that the substance which is believed to have been sourced from the neighbouring Uganda, was destined for Nakuru through a brief stopover at Kitale.
The s*****t had been intercepted by a Customs officer on routine patrol at the border. The s*****t sped off when the officer inquired about the package he was ferrying on his motorcycle.
After giving a chase for a distance of over three kilometers, the officer caught up with the
s*****t and handed him over to the police.
Investigations are still going on in pursuit of more s******s behind the sale and distribution of the p******************e.
KRA remains committed not only in securing the country's borders but also in stamping out entry and sale of prohibited substances.
KRA has in the recent past recruited more K9 handlers and procured additional K9s to boost the fight against d**g, e********s and small arms s*******g. KRA is part of the multi-agency team working on securing Kenya points of entry.