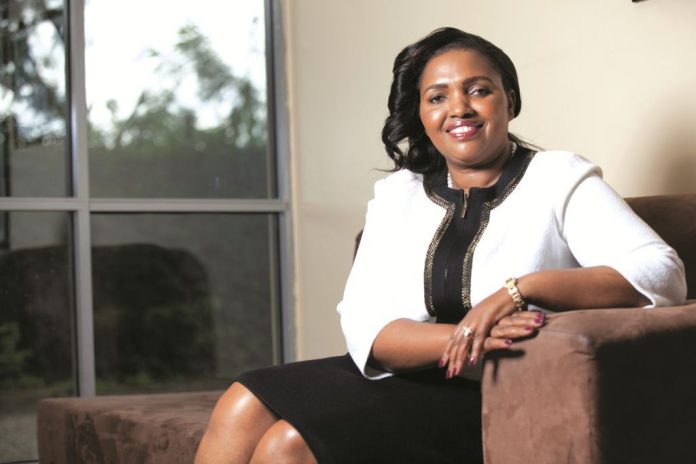 Nakuru Senator and Keroche Breweries founder Tabitha Karanja is taking on the Kenya Revenue Authority (KRA), and further claiming 'state capture' is behind the long-running multi-billion shilling tax case involving her company – the second largest alcohol manufacturer in the country and largest homegrown alcohol manufacturer.
Karanja explained that the KRA onslaught against the struggling company had thrown into disarray the company's attempts to secure financing from banks to enable it to bounce back. The company has faced months-long closures by the KRA over the past few years, which coupled with the impact of the pandemic on business has dented its prospects. Karanja claimed that in the past three years, Keroche has posted a Ksh20 billion loss.
"Let's all support His Excellency the President (William Ruto) on his call to increase the tax bracket and collections but we cannot achieve that if we continue frustrating the existing tax payers and putting state captures, use of mercenary tactics and terrorizing local businessses," Karanja stated on Sunday, February 6.
"In fact, we demand immediate release from these state captures," she asserted.
Explaining the background behind the Ksh14.1 billion tax battle, Keroche noted that it stemmed from a dispute over the calculation of excise tax on their Vienna Ice ready-to-drink vodka brand – which Keroche produces by diluting their Crescent Vodka brand with distilled water from their brewery source.
Keroche notes that between June 2015 and July 2019, it used 60.9 million litres of Crescent Vodka and 101.8 million litres of distilled water to make 162 million litres of Vienna Ice. The company further notes that it paid excise duty on the 60.9 million litres of Crescent Vodka according to the applicable rate of Ksh120/litre, amounting to a total of Ksh7.3 billion.
READ>Starlink in Kenya: Lessons from Nigeria as Launch Nears
The company, however, challenges KRA's computation which charged excise duty on the 162 million litres of water used to dilute the vodka, at a rate of Ksh120/litre amounting to Ksh12.1 billion and the resultant VAT of Ksh1.9 billion – totalling the publicized tax bill of Ksh14 billion announced in 2019.
Karanja accused the KRA of misleading the Director of Public Prosecutions "by falsely alleging the 101,088,000.00 Lts water used of our already distilled waters from our taps should be charged as vodka at a rate of Ksh120/Lt and should generate Ksh12,130,560,000.00 as excise tax."
"Kenya has shortages of fools to believe that 101,088,000.00 Lts of distilled water can generate Ksh12 billion as excise tax unless a miracle was performed and water was turned  into vodka. The only person we know who changed water into wine was Jesus and it was given free to the multitude," Karanja shared in a strongly-worded statement.
She further accused KRA of hypocrisy as the taxman facilitated KRA with 329.4 million excise stamps for the packaging of Vienna Ice and collected Ksh7.3 billion excise tax for the Crescent Vodka used.
Karanja further claimed that KRA and the DPP were backtracking from their communication to her in November 2022 that they were unwilling to proceed with the matter over computational errors. According to her, they had agreed to enter alternative dispute resolution (ADR) and she therefore read malice when they were informed by the DPP in a letter that they were required to appear in court for a mention of the case on February 6, 2022, and media reports emerged claiming new charges had been approved against the company.
Notably, Karanja stated that it was Keroche's dream to list on the Nairobi Securities Exchange (NSE) to allow Kenyans to own a piece of the company – warning that this would not be possible with the tax woes.
NEXT READ>Safaricom Finds a New Calling In Golf Among Women And Girls