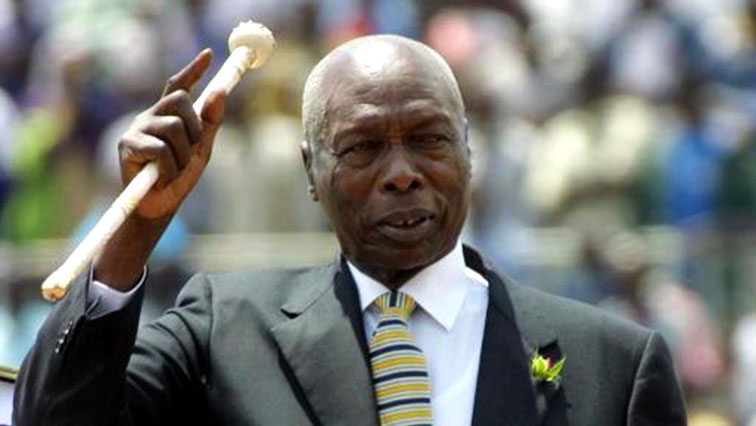 The promulgation of the Constitution of Kenya in August 2010 saw Moi Day removed from the list of Kenyan national holidays. For seven years, Kenyans could not celebrate Moi day.
However, in November 2017, the high court restored 10th October as a public holiday. This is after lawyer Gregory Oriaro Nyauchi filed a case to have 10th October reinstated as a public holiday. He succeeded in doing so after High Court Judge George Odunga ruled that October 10 should remain a public holiday.
In his ruling, Justice Odunga noted that the only way the holiday could be scrapped is if the Parliament changes the law to scrap it or the Cabinet Secretary for Interior substitutes it with another fete. The judge did not rule how Kenyans should celebrate the day but fact remained that 10th October is indeed a public holiday.
As quoted by Nairobi News, lawyer Gregory Nyauchi said that the law which motivates him was the reason why he filed the case to restore the holiday.
" The law was my motivation. The law is not just for the citizens to follow it but also the government has an obligation to do so. This was meant to be a lesson to the government," Nyauchi said. He, however, noted that Moi day is not a national day but a public holiday.
"Within the 2010 Constitution is the proviso that all laws existing before it have effect as long as they don't contradict it. One of these is the Public Holidays Act, which Parliament amended during Moi's time to give him his day. It recognises Moi Day, not as a national day but a public holiday," he noted.

In addition, Nyauchi noted that most Kenyan employees sign a contract indicating their off days and do not have any other off days. The Kenyan lawyer said that public holidays provide Kenyans with extra off days to rest and bringing back Moi day meant more of these days.
When the holiday was first marked last year, Kenyans were widely happy on hearing the news with some suggesting that former president Mwai Kibaki should have also created a holiday to his name. Former presidents Moi and Kenyatta both created holidays to their name with Kenyatta's holiday changed to Mashujaa day.
Kenya's new constitution changed Kenyatta day to Mashujaa day making it a day to celebrate national heroes. The change also meant that Moi day be scrapped off as former president Moi was to be celebrated with other national heroes on 20th October.
Matiang'i Declares Thursday a Holiday
Interior Cabinet Secretary Dr. Fred Matiang'i has already released a statement noting that Thursday is a public holiday but did not mention how Kenyans should celebrate the day.
" Owing to the elaborate celebrations lined up for all our heroes on Mashujaa Day (20th of October), I make no pronouncement on the manner in which 10th of October shall be celebrated," the statement read in part.