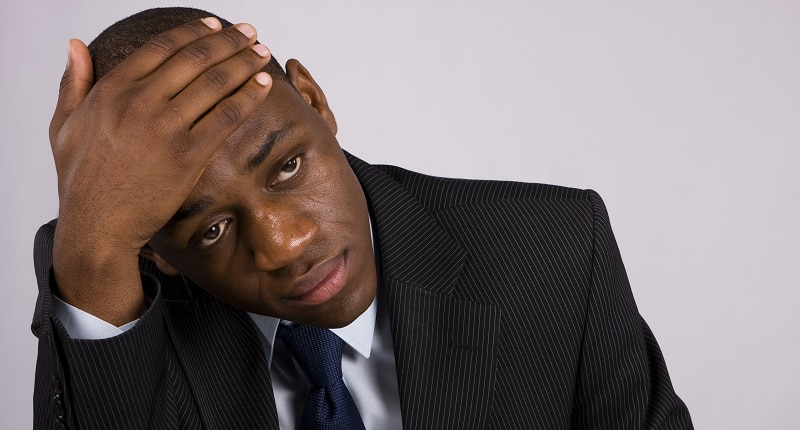 More than 2,790 bankers were laid off last year as lenders moved to cut down on costs as automation replaced human resources in the industry.
The Central Bank of Kenya (CBK) in its latest Bank Supervisory Report, attributed this to increased  "efficiency" after reviewing their business models, automation of processes and shifting from "brick and m****r" to alternative digital channels.
READ : SIX WAYS BANKS ARE G******G WITH YOUR MONEY
The retrenchment of staff cut across all levels with management, supervisory, clerical and secretarial and support staff  all recording exits.
"The banking sector staff levels decreased by 2,790 (8.29 percent) from 33,693 in December 2016 to 30,903 in December 2017," read the report.
However drop in profits could also explain the lay offs with the sector's pre tax profit having decreased by 9.6 percent from Ksh.147.4 billion in December 2016 to Ksh.133.2 billion in December 2017.
According to the report, the decrease in profitability was attributed to a higher decrease in income compared to a marginal decrease in expenses.
The report cites 2017 as being one of the most difficult periods that the Kenyan Banking sector has dealt with in recent times.
It listed the prolonged electioneering period, the law capping interest rates as factors that contributed to the difficult business year.
SEE ALSO : IS EQUITY BANK PLANNING FOR JAMES MWANGI EXIT?
Interest rates capping impacted on banks pricing of credit facilities and deposits.
Unfavorable weather conditions adversely impacted various sectors of the economy, hence affecting lending in the sectors.The Prolonged electioneering affected business as investors adopted a wait and see approach.