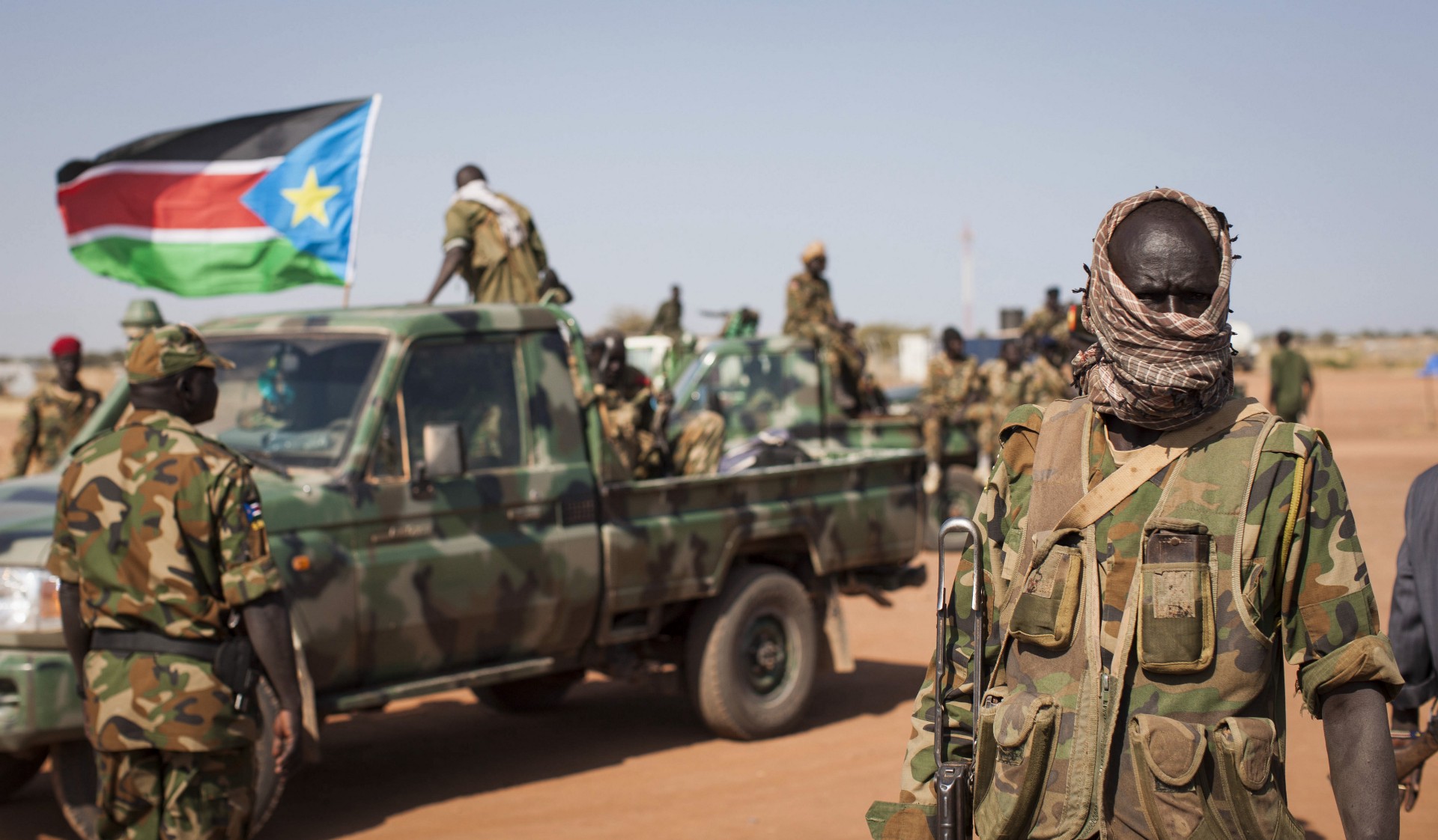 A United Nations official has intensified the call for an end to v******e in South Sudan, following sustained diplomatic pressure from the African Union on South Sudanese leaders.
Adama Dieng is the UN secretary-general's special adviser for the prevention of g******e. He told VOA's South Sudan in Focus programme that Uganda and Kenya are contributing to the conflict.
"Although the responsibility is to protect the population in South Sudan, the timely responsibility lies with the South Sudan government; the responsibility to prevent a********s is regional and international," Dieng said.
He said large quantities of w*****s and a********n are flowing into South Sudan through Kenya and Uganda.
"International partners have to start targeting the accomplices, intermediaries of the South Sudanese parties."
Representatives of the Kenyan and Ugandan embassies in Washington were not available for comment. African Union, or AU, chairperson Moussa Faki Mahamat said Sunday that "the time has come" to impose sanctions on individuals blocking peace in South Sudan.
The UN diplomat said that ending the civil w*r in South Sudan will only be successful "if we have concerted regional and international efforts to leave no further options to the South Sudanese leaders to stop and start negotiating."
A high-level revitalisation forum led by the Intergovernmental Authority on Development, or IGAD, is scheduled to meet February 5-16 in Addis Ababa to discuss security and governance structures in South Sudan.
"Now is the time to close any possibilities of alternatives," Dieng said. "The continuation of f******g should not be left out (as a) possible option. And we need IGAD, AU Peace and Security, and the UN Security Council to come together and take concerted action now."
Threat of sanctions
The UN special adviser said both the government and r****s have done very little to discipline individuals committing a********s in the four-year conflict in South Sudan, adding that the country is suffering from what he called "total impunity of a***d men who have embraced s****l v******e as a systematic w****n of w*r."
Dieng visited South Sudan's state of Yei River last year and was told about an 84-year-old woman who was r***d by men suspected to be government soldiers.
He said the a***d South Sudanese parties who signed the December 2017 cease-f**e deal have not honored their commitment to end v******e. "This time we will have to treat the situation in a different manner. In other words, unless the parties commit sincerely to implement the agreement, sanctions should be imposed."
South Sudan's civil w*r has displaced some 4 million people and created a humanitarian c****s in the world's youngest country.
UN Secretary-General Antonio Guterres warned countries of the IGAD regional bloc against taking sides in South Sudan's internal affairs.
"Those who are in the leadership positions in South Sudan, be [it] within the government or in the opposition, they will have to understand that this time on Earth on this year 2018, they will have to stop this f******g, otherwise they [the leaders] will have to pay for it," Dieng said.
Story credit: VOA