Kenya is counting on the global distribution of a safe, effective Covid-19 vaccine to save the tourism industry, Cabinet Secretary Najib Balala confirmed.
The hospitality industry, one of Kenya's main contributors to GDP, has been among the worst hit sectors since the onset of the p******c.
Noting that health had become the biggest concern for tourists, Balala disclosed that they hoped the vaccine would be distributed by July 2021 to restore confidence in the country as a tourist destination.
"But I want to say definitely with the introduction, issuance of a vaccine, I think this will remove fear and bring solutions to this sector.
"Without a vaccine, there's no future for the tourism industry, I hope we can be able to disseminate these products all over the world in time so that next year 2021 July, we will have a semblance of business coming back to Kenya," he asserted.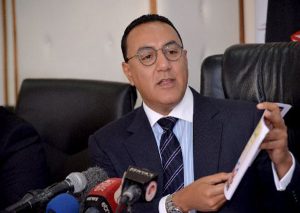 As at June 2020, players in the tourism industry in Kenya had reported losses of up to Ksh80 billion in revenue since the onset of the p******c in March.
Restrictions on global travel and operating hours for restaurants, hotels and bars contributed to a massive drop in demand.
The situation led to widespread lay-offs and redundancies among other cost-cutting measures in the industry.
Progress has been made in the global search for a vaccine in recent weeks, particularly with two announcements from US-based pharmaceutical companies in November.
Pfizer and Moderna both expect to apply for e*******y approval for their COVID-19 vaccines by late November.
The news has excited global markets with increased hopes of full re-opening of businesses and resumption of various activities.
Data from the companies indicates that the vaccines are 90 to 95 per cent effective.
Experts have, however, cautioned that the vaccines should not be considered a substitute for behavioral measures such as mask wearing and social distancing.