Mediamax Network is set to unveil its newly refurbished K24 studio on April 26 as it aims to give the station a fresh touch and position it to take on main rivals Citizen TV, NTV and KTN.
The studios located on the 4th floor of DSM Place along Kijabe Street in Nairobi have been undergoing renovation since last year partly to redesign them and update equipment.
In the meantime, the TV channel as been operating from a studio established on the 2nd floor newsroom while some of its programmes such as the Alfajiri morning show aired from an apartment at Norfolk Towers.
Sources familiar with affairs at the media house, which is associated with the Kenyatta family and Deputy President William Ruto, said it will also continue to replenish its ranks with brand new anchors.
The station is said to be preparing to unveil former Citizen TV political reporter and news anchor Anne Kiguta, who quit Royal Media Services six months ago. Other sources indicated she will only be producing content for the station.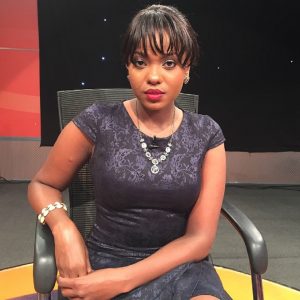 Last year, K24 made a prime catch when it lured Betty Kyalo from K24 News to headline its Weekend edition.
The station also poached Rose Gakuo from KBC. She has been hosting the 9 pm prime time news on Monday through Wednesday.
The state-of – the – art studio was unveiled in December 2015 with the media house saying the move was the culmination of an eight-year journey for the station, which hit the airwaves as a 24 hour news channel.
It was constructed by an Israeli firm at a cost of Ksh 530 million and comprised of the latest technology, including Kenya's first curved LED screens, five different sets and a tremendous headroom.
It was not immediately clear what changes have been made to the studio during the redesign. Media watchers will be keenly looking to see if the spruced up studio and big name anchors will draw in viewers.
Though opinion is varied on the issue, there are many who say that though K24 is rich in content, it is held back by its manner of presentation.
Re: Nairobi set to host key water conference
The unveiling of the new studios follows the restructuring of the Mediamax Network editorial board with the role of Editor-in-Chief being split into two.
Under the new format, Peter Opondo was appointed Editor-in-Chief (TV and Digital) while newly appointed Eric Obino was named Editor-in-Chief (Print).