Award winning media personality Janet Mbugua has petitioned the Members of Parliament to improve on the Menstrual Health Management (MHM) Policy in Kenya to ensure all women in Kenya are receiving adequate services.
In a statement, Mbugua said: "As we count down to Menstrual Health Management Day on Tuesday, May 28, I demand more action and progress towards improved menstrual health management (MHM) in Kenya. Every day, women and girls who lack the income and access to afford sanitary products face significant barriers including insufficient education about MHM and inadequate access to quality, low-cost products."
She added: "These barriers are negatively affecting these women and girls: there are women who can't afford menstrual health products and are forced to use homemade materials which are often ineffective and can lead to infections and other health issues."
"There are girls who don't have access to sanitary products, and as a result, they feel they have no option but to stay home while menstruating, due to fear and shame, which deprives them of getting a quality education; and what's worse, there are women and girls who are engaging in transnational sex in order to purchase sanitary products – putting them at risk through negative power dynamics in their intimate relationships and increased chances of unintended pregnancies and/or contracting sexually transmitted diseases," Mbugua explained.
Mbugua points out that the current government policy on MHM in Kenya is insufficient. In fact, the policy, which can be found in The Basic Education (Amendment) Act enacted by the Parliament of Kenya in 2017, simply reads that [the government will] "provide free, sufficient and quality sanitary towels to every girl child registered and enrolled in a public basic education institution who has reached puberty and provide a safe and environmentally sound mechanism for disposal of the sanitary towels."
She noted: "This policy does not give much detail or information regarding how the government provides distribution and disposal of sanitary products or education on sexual reproductive health."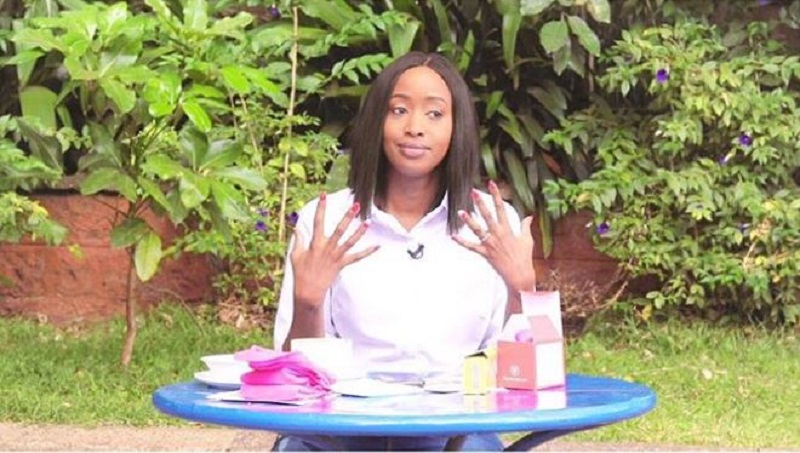 "What's more, the policy is only directed towards girls enrolled in public schools, which fails to address the unique needs of other menstruating people such as low-income women and girls who are not enrolled in public schools, the disabled, refugee populations, and women and girls in juvenile detention facilities, jails, and prisons – just to name a few," added Mbugua.
Read: #CongratulationsMheshimiwa: KOT mock corrupt politicians
"I demand that you take action towards improving your policy on menstrual health management in Kenya so we can ensure that we are supporting all menstruating women and girls, whether in our workplaces, in our communities, or in our homes. Extend your policy and ensure that all women in Kenya are receiving adequate MHM services, and follow up that policy with practice," read her statement.
Read >> NHIF M-Pesa Contributors Risk Not Getting Health Services