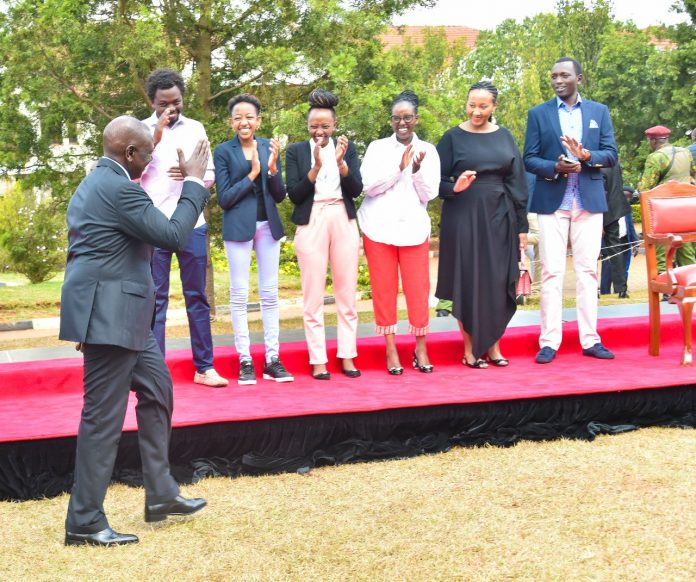 President-elect William Ruto is set to be sworn in on Tuesday, September 13 following the Supreme Court ruling upholding his victory. The ceremony is slated to take place at the Kasarani Stadium.
In his speech after the ruling on September 5, President Uhuru Kenyatta promised a smooth and peaceful transition, stating that all orders required to begin the hand-over process had been issued.
Government officials were spotted at the Kasarani sports complex on Monday, September 5 making inspections ahead of the ceremony, where several international leaders and dignitaries are set to be present. It is expected to be a colorful event open to the public as Ruto takes the oath of office.
The National Treasury in a new Economic Report disclosed that Ksh200 million had been set aside for the inauguration. The funds have been allocated to the Assumption of Office Committee, mandated with overseeing the transition.
"Sh200 million has been provided in the FY 2022-2023 budget to undertake Assumption of Office activities to ensure smooth transition to the next administration after the general election," the report noted.
READ>>Supreme Court: William Ruto is President-Elect
Among other things, the Assumption of Office Committee is also tasked with providing the President-elect with security intelligence briefs. Its activities resumed on the same day the Supreme Court made its ruling on Monday, September 5.
Chapter 141 of the 2010 Constitution stipulates that the event is set to take place on the first Tuesday, seven days after the date on which the Supreme court renders a decision declaring the election to be valid. It must also take place in a capital city – Nairobi in this case.
The President-elect will then assume office by taking the oath of allegiance, and the oath for the functions of office. The Deputy President-elect, Rigathi Gachagua, will also take the oath of office.
Chief Justice Martha Koome will administer the oath of office to the President-elect Ruto alongside the registrar of the High Court. President Uhuru Kenyatta will then hand over the instruments of power including as the Constitution and the sword of power to Ruto, before heading to State House to officially hand over to Ruto.