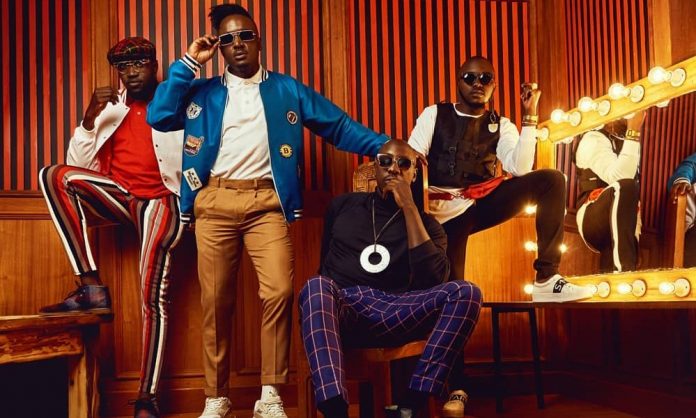 Sauti Sol was Ksh10 million in debt after their nation-wide Live and Die in Afrika tour in 2016, in support of their fourth studio album of the same name.
At the time, the tour with stops and cities and towns including Nairobi, Kisumu, Mombasa and Eldoret was considered pioneering as the band crisscrossed the country delivering a standardized experience – complete with the same themes, lights, sounds, stages and extensive support staff of 100 people.
In an interview with Cleaning the Airwaves (CTA), Bien-Aime Baraza explained that back then, they were keen on growing their audience locally and delivering an incredible experience to fans, unlike anything seen in the industry before. Since then, they have gone on to become bona-fide continental superstars, with awards and hits including collaborations with the likes of Burna Boy, Davido and Tiwa Savage.
Bien noted that with the Live and Die in Afrika tour, their dedication to providing a special tour set-up left them in debt to various suppliers and venues among others.
They, however, managed to clear the debt through the performances that followed.
He noted that the Covid-19 pandemic had cost them a major opportunity to tour the continent in support of their last album, Midnight Train.
Once they cleared the Ksh10 million debt, they shifted focus to strategically taking over the continent and invested revenues from performances and endorsements in collaborations and music videos with artists in key markets including Nigeria and South Africa.
Bien offered more details of the group's financial accumen. As he revealed, they went from splitting performance fees among themselves to forming a company where they are salaried employees.
In the early days, they would split performance fees four ways while always saving a percentage. Later, as they began to charge upwards of Ksh700,000 per show thanks to various hits, they set up the company, Sauti Sol Entertainment.
The company notably even paid for Polycarp, another member of the band, to travel to France to receive world-class mixing and mastering training.
He maintained, however, that their relationship was always about more than the music or the money. Explaining their strong bond, he revealed that the band members went to counselling together and even have a business coach.
"We've always made enough. There's no one point I've felt I can make more if I was Bien. Maybe I could, maybe no because I need these guys to be my support system…
"We care enough about the relationship to get counselling," he noted.
Watch more from Bien's interview below: