Despite Kenyan music re-discovering prominence on the airwaves after many years, few artists are reaping the benefits.
The emergence of the Gengetone genre in the past three years has seen Nigerian and Tanzanian hits, which previously dominated media playlists, ushered off playlists in favor of local hits from mostly young, urban artists.
Challenges that have long-dominated the industry persist despite publicized efforts to undertake reforms. Royalty payments, for example, remain low and unreliable even after the government forced Collective Management Organizations (CMOs) to harmonize their systems, and launched a national rightsholders' database.
Oblivious to the behind-the-scenes struggles, fans are supporting Kenyan music more than ever. This is evidenced by the popularity of new Kenyan artists on streaming and social platforms such as Youtube and TikTok.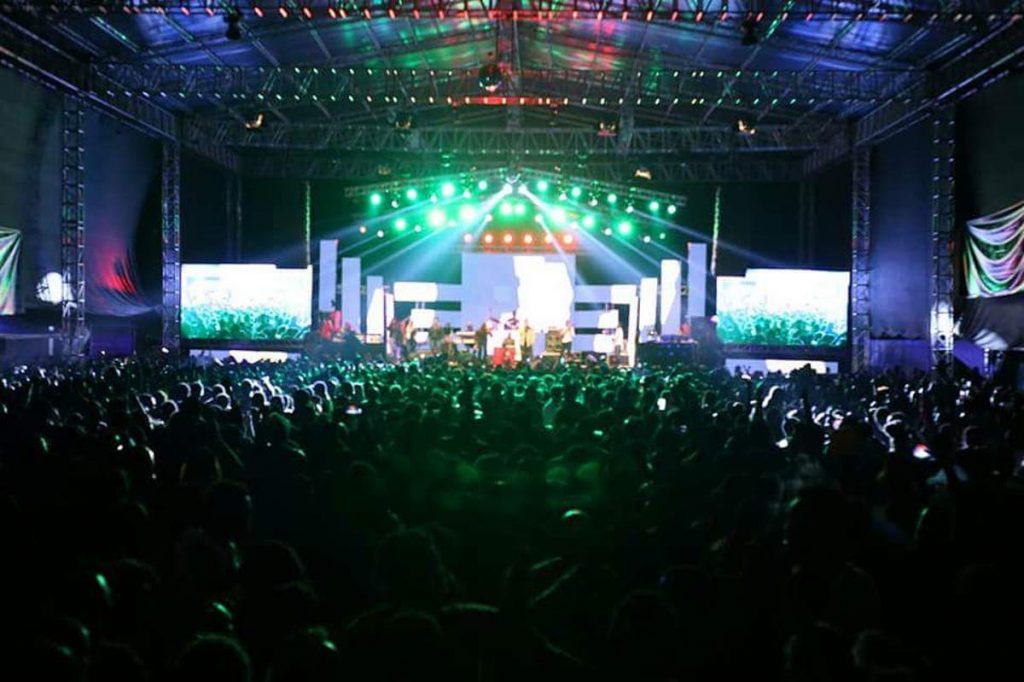 The reality of the matter is that, for many Kenyan artists, music is not a sustainable income-generating venture. Many are driven entirely by their passion.
For this to change, innovation, investment and entrenchment of integrity and professionalism in the industry is required.
C********n in Collective Management Organizations is well documented, while cases of 'cartels' and gate-keepers controlling opportunities for artists remain common.
It is baffling, for instance, to think of why despite having the ears of a nation, few Gengetone artists have secured major endorsement or partnership deals with leading corporates.
Several artists, such as hitmaker Zzero Sufuri, have also sounded an alarm over questionable agreements artists sign with multi-channel networks and record labels based in the country, with the deals termed exploitative.
Speaking to Business Today, Gengetone star K4 Kanali noted that blame was distributed among all the players in the industry, from the CMOs, to corporates, media and the artists themselves.
Kanali is currently riding high with the hit 'Bad Manners' alongside Gwash and Joseph Hill. His opening line 'Tuko Sherehe na Haitaki Hasira' went incredibly viral and inspired a challenge with over 20 million views on Tik Tok.
He argued that the biggest challenge was changing attitudes and perceptions towards music made by young Kenyan artists.
"There are a lot of negative attitudes towards the music despite it being popular with fans. There are also cartels in the industry that you're expected to suck up to if you want to secure opportunities but I don't subscribe to that.
"It's why I'm doing my thing as an Independent artist at the moment – I'm able to retain ownership of my music and control other ventures around my brand and music," Kanali noted.
Among other things, Kanali observed that some artists had failed to take advantage of digital tools available to them.
He asserted, however, that the real challenge lay in creating transparent, efficient systems that work for artists. He maintained that the introduction of streaming services with terms favorable to local artists, for example, was important.
"We need to innovate specifically for our industry, Like, it's good we now have some streaming services based here which are getting our music to broad audiences. But when you look at the numbers the services are taking 70 percent of the revenue and leaving 30 for the artist," he revealed.
While different Kenyan music charts exist on different platforms, Kanali observed that the creation of a centralized, widely accepted chart would be good for the industry. He also advocated for young artists to come together for their voices to be heard at the negotiating table, proposing the formation of a new union.
Boutros, one half of the rap duo Beats and Bars, is a rapper and producer who runs a popular studio in Nairobi's Tassia Estate.
He told Business Today that the biggest challenge for many artists who walked through the doors of his studio was access to opportunities.
Challenging the media, Boutros noted that Kenyan music played by mainstream media was often limited to the same few artists. He also observed common reports of artists suffering at the hands of rogue promoters and event organizers.
"The biggest issue is opportunities, there's a lot of good music out here. From an artist's perspective, even if I record a song for them at my studio for free and they get a few thousand views, it's not enough because that will not necessarily start earning them money.
"What about the artist who pays Ksh10,000 to Ksh20,000 to record a song. It's an investment, but the way our industry is set up it is difficult to recoup," he stated.
Compared to other streaming platforms such as Spotify, Apple Music and Tidal, Youtube pays out the lowest amounts to artists. Many artists in Kenya, however, depend on it as it is easily accessible and has a lower entry barrier for distributing music.
To get their music on the likes of Spotify and Apple Music, artists are often required to pay distribution fees which many young Kenyans cannot afford.
Boutros argued that greater support of Kenyan music by media and corporate organizations would inevitably lead to a thriving industry.
"I remember when we were younger, Kenyan music used to rock. Here in Tassia Estate we would stay out listening to E-Sir and others. It was good music with good content. I feel like the media and DJs should simply play Kenyan music and not confine themselves to some artists or one genre.
"There are a lot of good artists and good music, not just Gengetone. We should be seeing events and festivals for shrap and all these other genres," he noted.
Echoing Kanali's sentiments, he noted that the cultural shift needed to go beyond media and corporates.
Kanali had argued that negative mindsets towards young, urban artists held back the growth of the industry.
"People see these artists in the hoods and take them as a joke, they don't realize that these young artists are making history and changing the game.
"Instead of complaining it is up to artists to take charge and create systems that work for them. We also need investors who understand the landscape, the best practices and the future of the industry," he maintained.