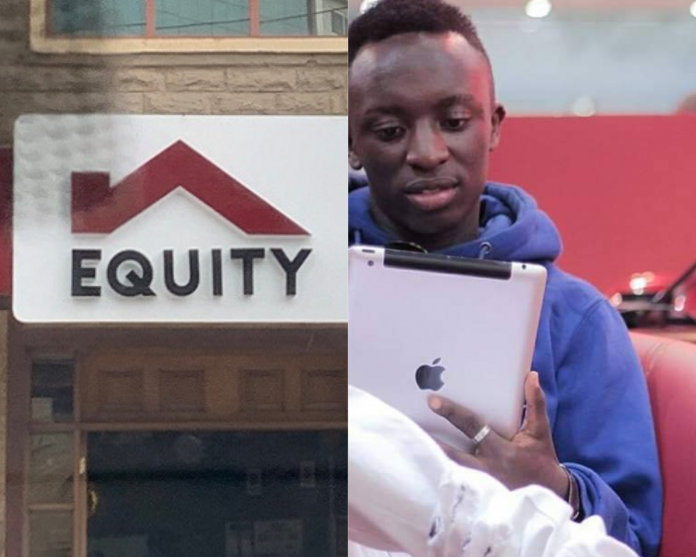 In a precedent-setting ruling, Equity Bank will have to pay a young Kenyan millions after infringing on his Intellectual Property (IP) rights. What was supposed to be a life-changing moment for Eric Nyadida in 2013, when he was just 16 years old, turned out to be a long-running nightmare after Equity ended up using a song he composed for their 'Wings to Fly' scholarship program in advertising campaigns without compensating him for it as per their agreement.
The bank further denied having agreed a deal with Nyadida to purchase rights to the song, and caused his arrést and detention after claiming that the documents he had were a forgéry. He was acquitted in 2017.
The bank has been ordered to pay Nyadida Ksh5 million for the íllegal use of his intellectual property created in a song he composed in 2013. The bank, Director of Public Prosecutions Noordin Haji and the police have also been ordered to pay him Ksh250,000 for malicious prosecutíon.
"This court had a chance to listen to the petitioner's music Wings to Fly when the same was played in court during the hearing. I noted that there was a striking similarity between the said song and the one used by the bank in advertising its programme, also dubbed 'Wings to Fly'," Justice Wilfrida Okwany observed.
A young Nyadida, then an emerging musician and student at Nyabondo High School, composed and recorded a piece of music titled Wings to Fly at Homeboyz music studios, which he duly registered with Music Copyright Society of Kenya (MCSK) on 14th May 2013.
In court documents, Nyadida previously recounted how the bank's Communications manager at the time Edward Muchai liked the song and presented it to CEO Dr. James Mwangi, who also endorsed it and directed Nyadida to complete the deal with one of his representatives identified as a Mr. Kibiru.
After meeting Dr Mwangi on the 8th floor of Equity Centre, Obiero was handed a "Buying of Copyrights" document by a representative of the CEO (Kibiru) who stated that they were buying the rights of my song for Ksh10 million," according to his affidavit presented in a constitutional petition filed at the High Court in Nairobi on 8th February 2019. Nyadida states that while he signed the deal, the bank's representatives would not and began using the tune while promising him payment at the end of the 2014 financial year.
Eventually, the bank would renege on the Ksh10 million deal and lowballed Nyadida, offering him Ksh2.5 million instead, which he rejected. The bank had also offered him a scholarship instead, which he turned down.
Since then, Nyadida has been waging a battle in the courts against the bank, while also pursuing his studies at Daystar University and a music career. The ruling in his favor has been hailed as a win for IP protection in Kenya, with many creatives having fallen victím to major corporations misusing their intellectual property and bullyíng them into acquiescence.