The Presidential Delivery Unit (PDU) on Wednesday, January 14 sparked an uproar from a section of Kenyans after commending the Covid-19 response measures undertaken at Peponi School, an international school associated with the Kenyatta family.
Senior officials had inspected the school in Kiambu, among others, and took to social media to heap praises on the institution which offers the British curriculum. The situation rubbed many the wrong way as it came amid widespread discontent over struggles faced by public schools trying to adhere to Covid-19 guidelines.
In recent weeks, images and videos have gone viral of children learning in difficult conditions including congested classes, lack of masks, learning under trees and, in arid areas, under the hot sun.
The PDU shared images of classes, auditoriums and open spaces at Peponi School adhering to social distancing measures with spread out desks, benches and hand-washing stations.
"PSs present were impressed by the measures undertaken by school management to protect both students and teachers from COVID 19," the unit wrote, sparking a floodgate of furious comments from incensed Kenyans.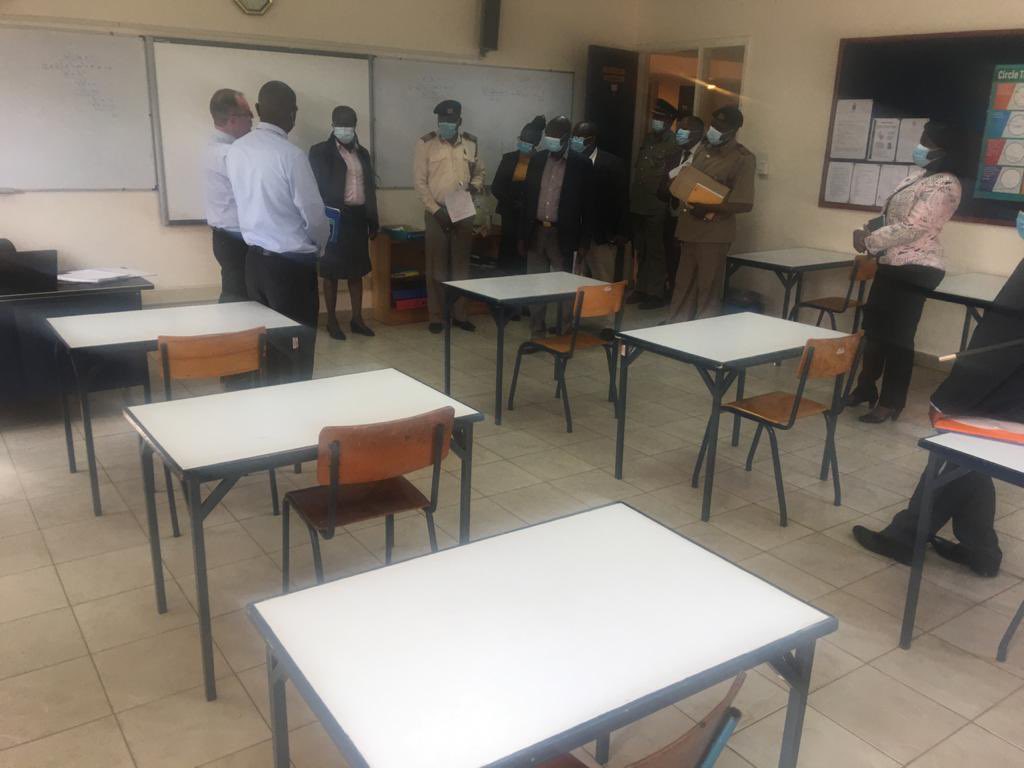 The PDU, established by President Uhuru Kenyatta in 2015, disclosed that the school had established a Covid-19 committee led by the Principal Mark Durston.
Many of those who responded shared images of children in public schools, challenging the government to under take upgrades in public schools as well.
The Ministry of Education has in recent weeks been on the receiving end of criticism for Kenyans over the chaotic re-opening of schools.
Most recently, Chief Administrative Secretary (CAS) Zack Kinuthia was in the eye of the storm after announcing a ban on journalists in schools.
The move was widely interpreted as a ploy to eliminate the negative media coverage that characterized the re-opening of institutions around the country.
Learning under trees, which was suggested by Cabinet Secretary George Magoha, has also been a thorny issue with many questioning the directive.
Sample some of the reactions to PDU's tweet below: