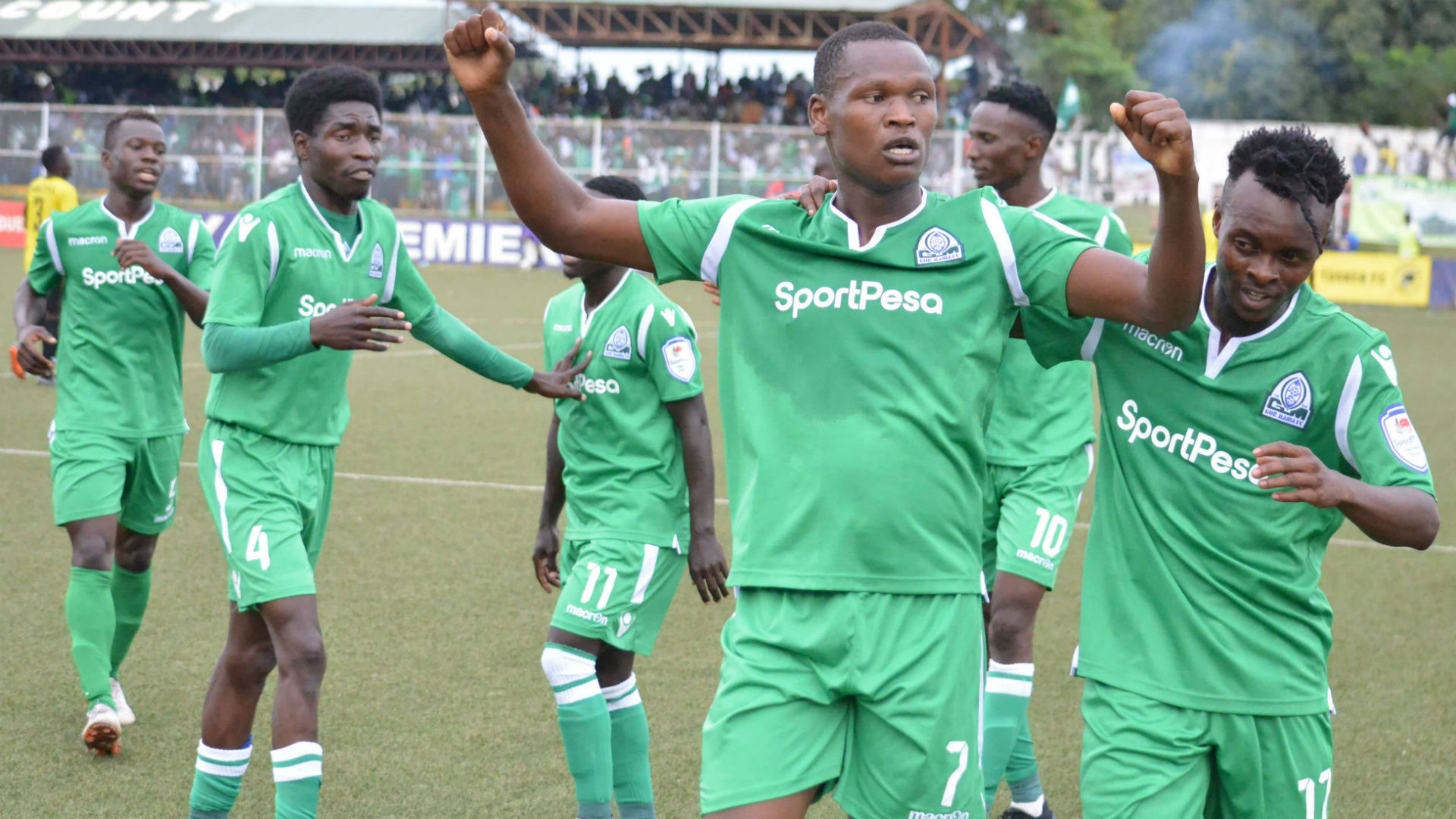 Kenya Premier League Champions Gor Mahia on Tuesday announced that they will not be using Moi Stadium Kisumu as their homeground.
Despite the announcement made on Tuesday, K'Ogalo was to play their Thursday KPL match against Chemelil Sugar at the Kisumu Stadium. The Millers are the hosts in the fixtures.
However, Chemelil Sugar has changed the venue from Moi Stadium Kisumu to the Kericho Green Stadium. Chemelil Sugar management hinted that they changed the venue because a multitude of their players do not have experience playing on an artificial turf.
Moi Stadium Kisumu boasts an artificial turf while the Kericho Green Stadium has natural grass. According to the Millers, a huge number of their squad consists of youth players who have not played on artificial turf before.
The decision of changing the stadium to host the match came just after Gor Mahia and Kisumu All Stars exchanged harsh comments in regards to the Moi Stadium.
Gor Mahia chose to give up hosting ther matches at the Kisumu Stadium because of low payout from attendance. Gor Mahia chairman Ambrose Rachier said that the club has been incurring heavy losses whenever they host matches at the Moi Stadium Kisumu, citing low gate collection returns due to un-tamable farud.
Rachier said that in their last KPL fixture at the Kisumu Stadium, the stadium was full and yet the money they received did not match up the stadium attendance. The tickets were worth Sh. 511,000 but the club ended up getting only Sh. 112,000. This was in contrast to the Ksh. 600,000 they spent in preparations and air travel to Kisumu, to honour the fixture.
Kisumu based Gor Mahia fans were not happy of the news and threatened to decamp to new KPL entrant Kisumu All Stars, known among the locals as Otenga. These threats by K'Ogalo fans got the attention of Kisumu All Stars chairman who warned the fans against bringing Hooliganism to Otenga.
Kisumu All Stars chairman Nicholas Ochieng' has warned Gor Mahia fans seeking refuge at the club that it will not condone hooliganism and fraud during its Kenyan Premier League matches.
Ochieng admitted that he was roughed up during the August 31 KPL double header at the Stadium by K'Ogalo stewards and Cartels. He told off Gor Mahia fans saiying that decency has to be practiced in football. Ochieng' was sure to boast about how disciplined Otenga's home fans have been disciplined and have always paid at the gate.
Gor Mahia's biggest fanbase is in the lake-side city. These fans have not been happy on hearing that their team won't be playing home matches at Moi Stadium anymore. Gor Mahia have had a pretty rough week as they honoured an away continental fixtures after great difficulties.
During the last trip to Algiers for their Champions League match against USM Alger in which they were hammered 4-1, the government purchased 18 tickets for Gor with the former Prime Minister Raila Odinga taking care of their accommodation expenses.
Gor Mahia faces Chemelil Sugar in a KPL encounter on Thursday, a match that was initially to be played at Moi Stadium, but has since been relocated to the Kericho Green Stadium.