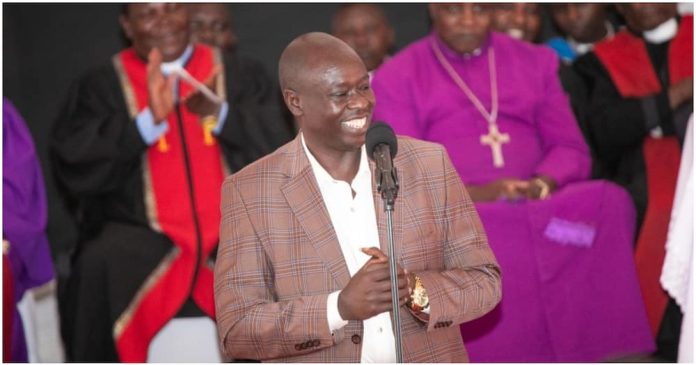 The Assets Recovery Agency (ARA) wants Ksh200 million forfeited to the State returned to Deputy President Rigathi Gachagua. The cash, held at Rafiki Microfinance Bank, was forfeited as part of a graft case against Gachagua.
Before backtracking, the DCI had told the court that the funds were acquired illegitimately, and presented a paper trail of dealings between Gachagua-linked companies and the Bungoma County government among other government institutions between 2011 and 2016. It was on this basis that the ARA seized Gachagua's wealth.  ARA, however, is now distancing itself from the DCI evidence stating that, after conducting its own independent investigation, it found that the money was legitimately acquired and not proceeds of críme as had been presented in court.
Gachagua had maintained that the cases against him were politically instigated, arguing that tenders his companies secured were above board. The ARA independent investigation and u-turn on the forfeiture was based on the admission by the DCI in October 2022 that the investigation against Gachagua was deeply flawed.
READ>Hilton Closes CBD Doors, Preps New Location
Superintendent of Police Kuriah Obadiah, who is based at the DCI's Kiambu Road headquarters, told a court that at the time of Gachagua's arrèst and arraignment in July 2021 in a Ksh7.3 billion graft case, there was no documentary evidence to support the case against him and investigations were not complete.
Obadiah in a sworn affidavit stated that officers were pushed to arrèst and charge Gachagua with economic crimès.
In the most recent development, Sergeant Fred Musyoki who is attached to the ARA told the court: "The evidence obtained has satisfactorily explained the source and legitimacy of the funds at issue and the ARA is satisfied that the same is not proceeds of crimè as was initially perceived and should be released to Mr Gachagua and Ms Anne Kimemia."
Explaining why the ARA investigation found the tenders to be above board, Musyoki stated that "the companies performed their obligation as per the terms and conditions of the contracts to the satisfaction of the institutions."
READ>Standard Group Journalists Set to Strike in January