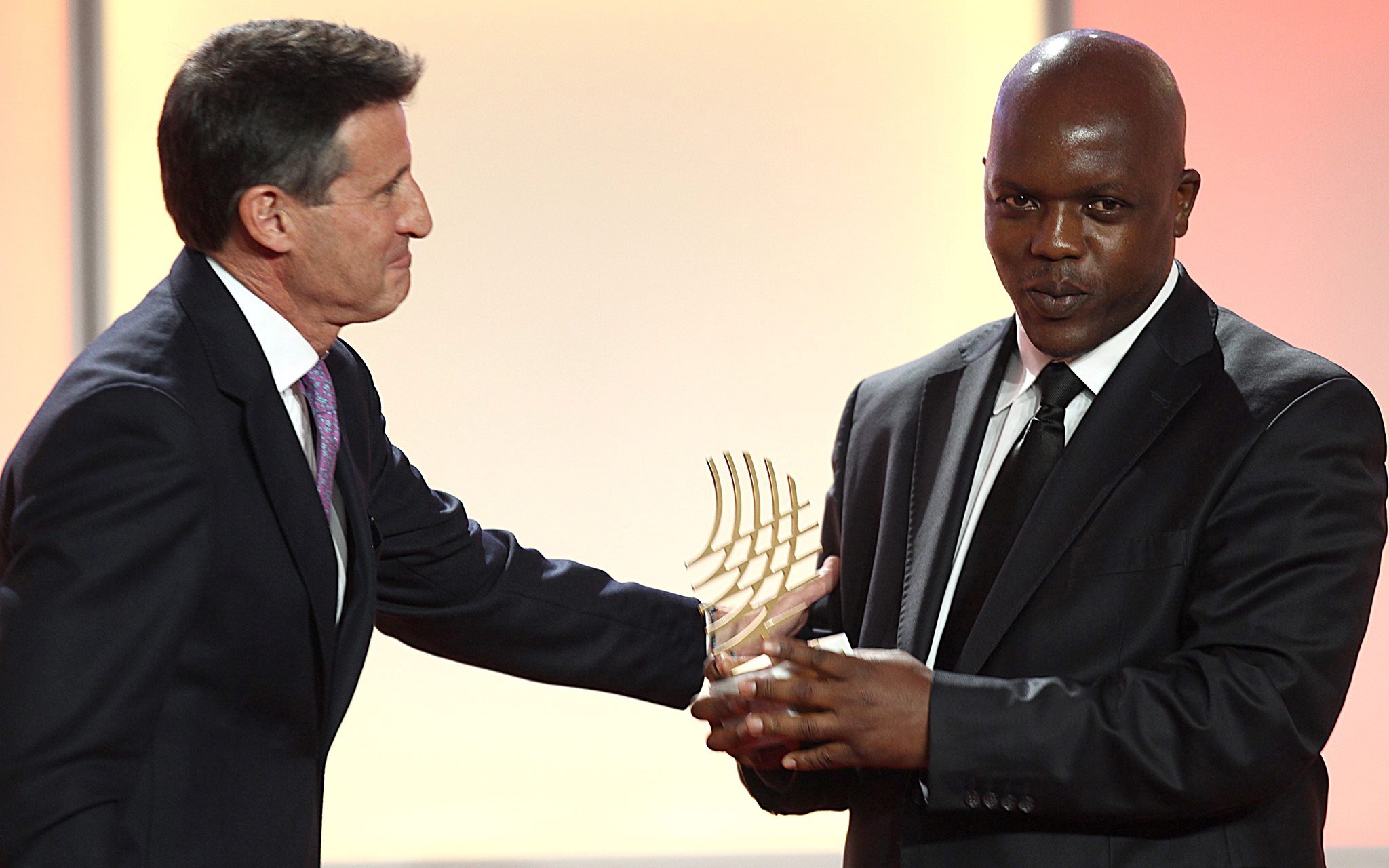 Nation Media Group journalist Elias Makori, who served as sports editor for a long time, has been named one of the journalists in the newly constituted Press and Media Operations Advisory Group of the International Association of Athletics Federations (IAAF).
Mr Makori, a seasoned sports journalist and North Rift regional editor for Nation Media Group, is one of only two African scribes named among eleven others to serve in the prestigious media group by the IAAF Council. According to a letter signed by IAAF secretary general, the only other African scribe in the list is Morocco's Mohammed Bencherif.



"It is my pleasure to inform you that the IAAF Council has appointed you as a member of the Press and Media Operations Advisory Group," the appointment letter from signed by Garcia read in part. President Kenyatta was quick to congratulate him.
Prior to his new appointment, Elias Makori has been serving as a Press Commission Member for IAAF, overseeing improvement of athletics journalists, facilities and services at major competitions since 2008.
The Press and Media Operations Advisory Group is tasked with the responsibility to advise the IAAF President and Council on media requirements and operations at all global competitions besides ensuring media facilities at such championships are of required standards and journalists' professional needs are met.
"It's an honour to represent my country, my continent and indeed the athletics world on this prestigious assignment at the IAAF HQ," said Mr Makori. "I seek God's guidance and the support of fellow colleagues to raise the bar and deliver beyond expectation."
The group will be chaired by Frenchman Marc Ventouillac of leading sports daily L'equipe.  Other members of the IAAF's media advisors' group are Olaf Brockman (Austria), Raquel Cavaco Nunes (Portugal), Gene Cherry (USA), Shinsuke Kobayashi (Japan), Nastassia Marynina (Belarus), Vikki Orvice (Great Britain), Jayne Pearce (Great Britain) and Marcelo Szwarcfiter (Uruguay).




The IAAF has been battling to redeem its image after several cases of c********n and a*********s of widespread d****g offences that saw the unceremonious departure of former president Lamine Diack. Kenya is also on the spotlight with the world governing body over d****g a*********s.
"As usual,"Mr  Makori added, "I will work my fingers to the bone for the sake of our country, our athletes, global media and the sport of track and field."
Also Read >>
Joseph Bonyo to join Citizen TV as News Editor