A tweet published on 16th December claiming that celebrated Kenyan author and academic Ngugi wa Thiong'o had diẹd  is false.
 The news was broken through a brief tweet that just stated: "URGENT: Our dearest author Ngugi wa Thiong'o diẹs at 83". The tweet went viral but was soon countered by the family.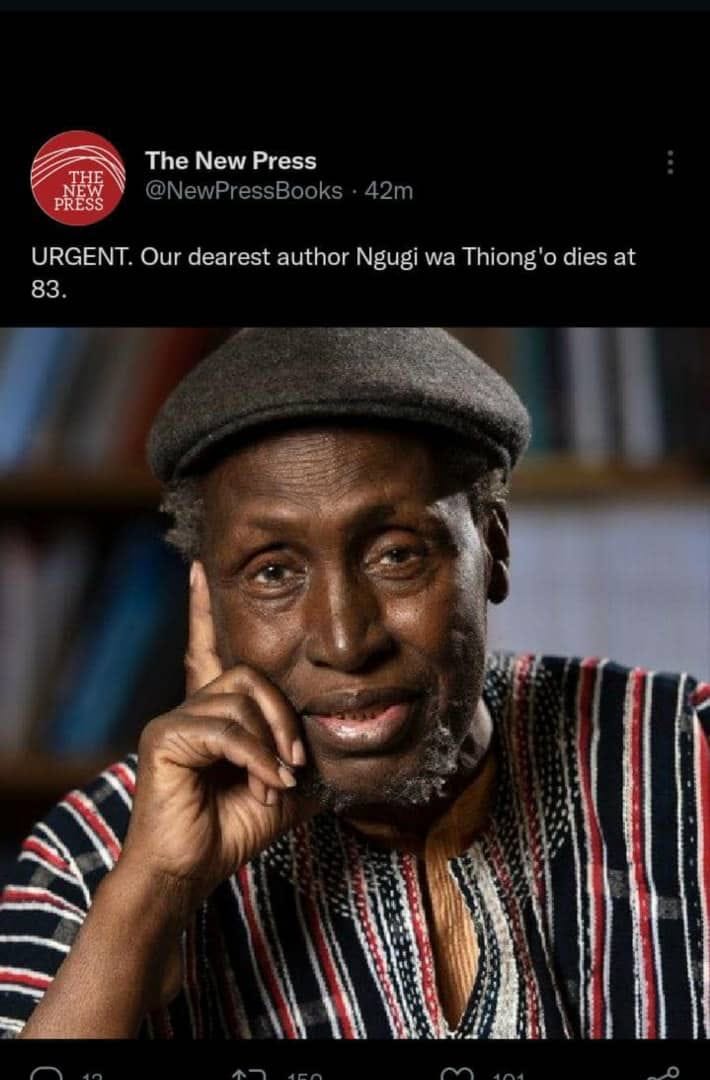 A fact-check by Business Today revealed the news – first shared by @thenewpress account Twitter – was actually fake. The tweet has since been deleted. Ngugi wa Thiong'o son, Mukoma Wa Ngugi, responded through Twitter and clarified the father was alive and kicking.
He said, "Just got off the phone with pops, @NgugiWaThiongo_ – and he is doing well – we shared a good laugh about his supposed demise. But it's good to see so many people caring."
Mukoma even shared a photo of Ngugi wa Thiong'o. This clarification assured the public, with some sending in well wishes. Also, a Google search showed no media house or website reported about the dẹath.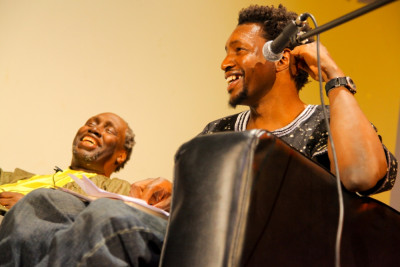 The search yielded few articles quoting the family's clarification that the renowned author is alive. A check on Ngugi's Twitter profile does not reveal any dẹath news but just his normal updates.
Ngugi is known for writing his books primarily in the Gikuyu language. His work includes novels, plays, short stories, and essays, ranging from literary and social criticism to children's literature.
Some of the books he has written include; Weep Not Child,  A Grain of Wheat, The River Between, Petals of Blood, Caitaani Mutharaba-ini, Mũrogi wa Kagogo among others.
[This story was produced by Business Today in partnership with Code for Africa's iLAB data journalism programme, with support from Deutsche Welle Akademie ]
>> Star Newspaper Front Page With 'President William Ruto' Headline